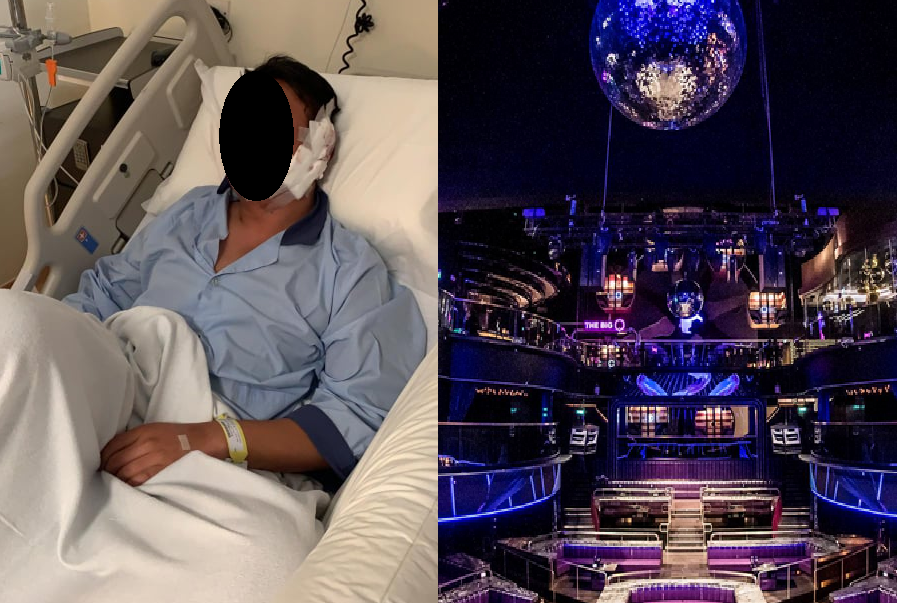 According to a witness that was at Marina Bay Sands Marquee club this morning at around 5.40 AM – 6 AM today (27/10/19).
Three men were allegedly targeted and attacked by a group of men with a butcher knife after leaving the club.

The attackers were also customers at the night joint as well. According to another latest update, the attackers were in their 20s.
*Update* It was after they leave Marquee and attacked at the carpark
The group of men that were attacked suffered multiple injuries.
One of the men was beaten up
Another in the leg
And one more who got half his ear chopped off.
The victims were sent to the hospital for treatment.
The incident is currently under investigation by the Police.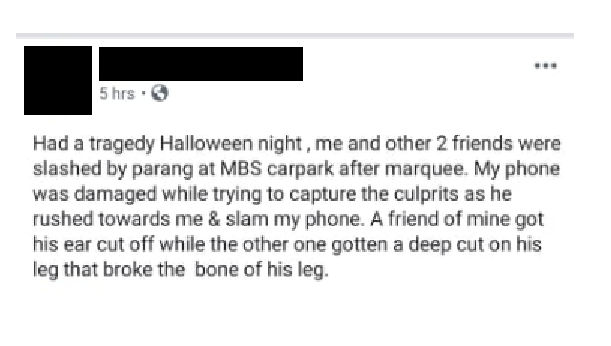 Anyone with more information please provide it to the police.
anyone with information is requested to call the Police Hotline at 1800-255-0000 or submit information online at www.police.gov.sg/iwitness.
All information will be kept strictly confidential.