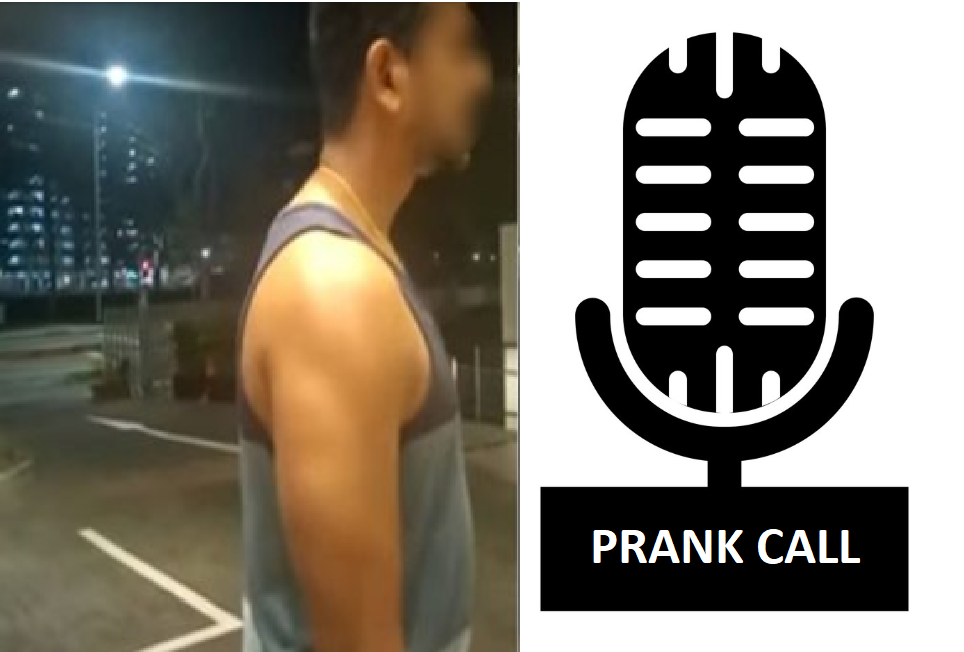 A man called the man that was in the viral video that was uploaded to Facebook yesterday after an argument.
Netizens on Facebook and twitter have been referring to the man in the video as the "$1.5 million man" or "Mr $1.5 million man".
His handphone number was revealed and he was called by many people. One audio file has been going around Whatsapp calling him names and insults.
The source of the audio record is unknown.
One of the people that made the call recorded the conversation down. The man who committed the prank call can be liable to harassment laws.
Note: Crude language ahead (Click on play button to hear the audio) (use a different browser if it does not play)
Related News: "$1.5 MILLION DOLLAR MAN" RECEIVES 200 THREAT CALLS