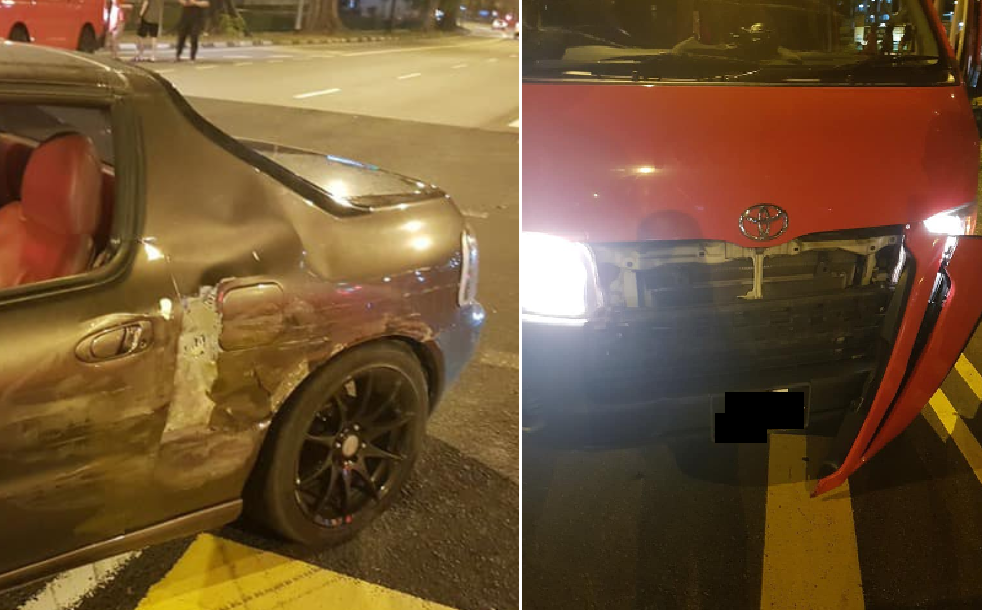 Looking for eye witness or dash camera footage regarding my accident on the 10th of October 2019, 3.30 am at ang mo Kio Ave 3.
SBW3922A honda civic crx
GBF4995Y toyota hiace
I was making a right turn in the only right turning lane at ang mo Kio ave 3 from CTE towards ang mo Kio ave 10 when a red mart van, which was on one lane to my left, collided into the left of my car. Right upon impact, he reversed & made a u-turn to the opposite lane.
Although I was still in shocked, slight pain and discomfort, I panicked to the thought that the driver was going to hit and run hence rushing out of my vehicle and taking out my phone to capture his vehicle & plate number. He stopped and alighted after I raised my phone towards his van. When he alighted he apologized and said he was looking at the GPS & GPS told him to make a U-turn there and then.
I told him that apology is not needed & if he'd want to wait for the TP to come but he insisted on being in a rush hence I requested his driving license, id & phone number.
After he left i "Whatsapp" him the pictures I took & asking him how he'd want to settle this issue & he briefly asked if there's any footage on my end and said that the vehicle belongs to his company, he has the front dashcam footage and speed tracker on his van & only his company can make the decision.
The following day his in-charge, Ray, from red mart contacted me and hope to have a private settlement. I went to a workshop to get a roughly estimated quotation for the repair works and informed Ray the price but Ray told me that he'd have to talk to his driver first. After a few hours, I and Ray agreed to go by insurance. I then went to make an accident report and told Ray to remind his driver to do so too.
To my surprise, the red mart driver made a false report stating that I sideswiped him from his right while making a right turn.
As of now, because of his false report, my workshop is unable to proceed with certain parts replacement & I was told that I've to bear certain cost to the repair which I have 0% fault in.
*Requested dash camera footage, which driver said he had, from driver & "Ray" from red mart but to no avail.
I hope I'm able to find a witness or footage through this post to help speed up my claim process due to lies made from the other party.
Source: Cap Lim