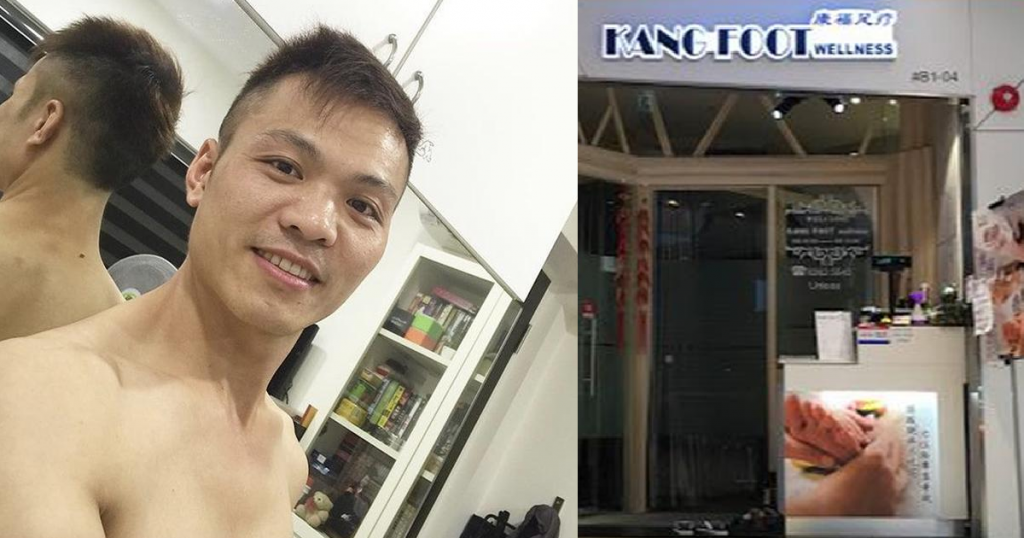 Ran Wei Dong, 35-year-old massage parlour shop owner was accused of molesting a 22-year-old female paralegal. The victim gave evidence in court, using a doll to point out the process of how she was molested on her private parts. She also stated on how the defendant wanted to compensate her, but she refused.
This incident occurred on the evening of May 3, 2019, at the "Kang Foot Therapy" located on the ground floor of JCube.
The defendant Ran Weidong faced one charge of molesting the 22-year-old paralegal at the aforementioned time.
The defendant pleaded not guilty and the case went on the first day of trial this morning (January 25). To protect the identity of the victim, the judge ordered the media not to report information that could reveal the identity of the victim.
The prosecution summoned the police officers who were investigating the case and the victim testified in court this morning. When the victim received the testimony from the prosecution, she was emotional and cried several times.
However, she clearly stated on what happened during the incident and recalled that she was introduced by a girlfriend to the defendant's foot massage shop for foot massage due to ankle pain.
"I was wearing denim trousers at the time. He (the defendant) asked me to change into the shorts in the shop and then massaged me on the massage chair first, but the more he pressed legs, the more he pressed my legs till he reached my inner thigh."
In court, she first demonstrated with a doll provided by the prosecution, pointing out that the defendant used circular finger pressure to massage her inner thighs, and she felt uncomfortable at that time.
Later, the defendant actually said that her ankle pain was caused by a waist problem, and asked her to lie on the massage table, roll up her trousers to expose her buttocks, put her fingers into her shorts, and tried to insert his fingers into her panties. The victim could only move her body, but did not know how to react. Afterwards, the defendant took the opportunity to pull down the upper part of her trousers, and took the opportunity to molest her.
The victim again used a doll to demonstrate how the defendant rolled up her trousers and pulled down her pants.
The original 40-minute massage lasted for several hours. The victim pointed out that the next day a friend went to question the defendant and then called the police. The other party wanted to reconcile privately and asked her if he could compensate her with money so as to close the case. She immediately rejected the other party's proposal, saying that she would not accept compensation because she was indeed violated.
The trial continues today.