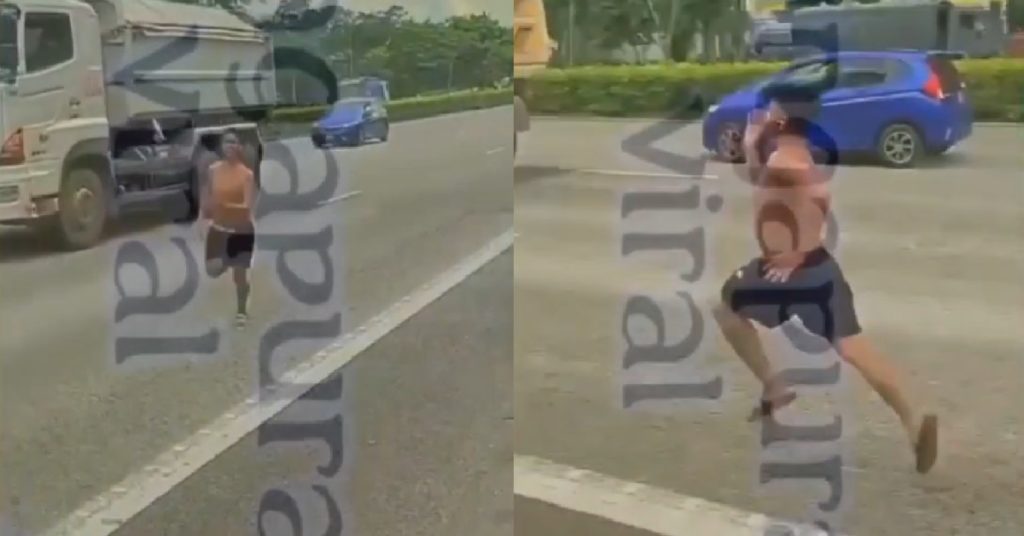 A video emerged online showing a matrep who took off his shirt and started running dangerously on an expressway, with many cars zooming past him.
His van had purportedly broke down in the middle of the expressway and for some reason, man decided to inexplicably start running on the road.
He was presumably trying to get attention as his friends were amused to no end by his antics.
FULL VIDEO LOADING…
Image and video source: @singapura.viral on IG