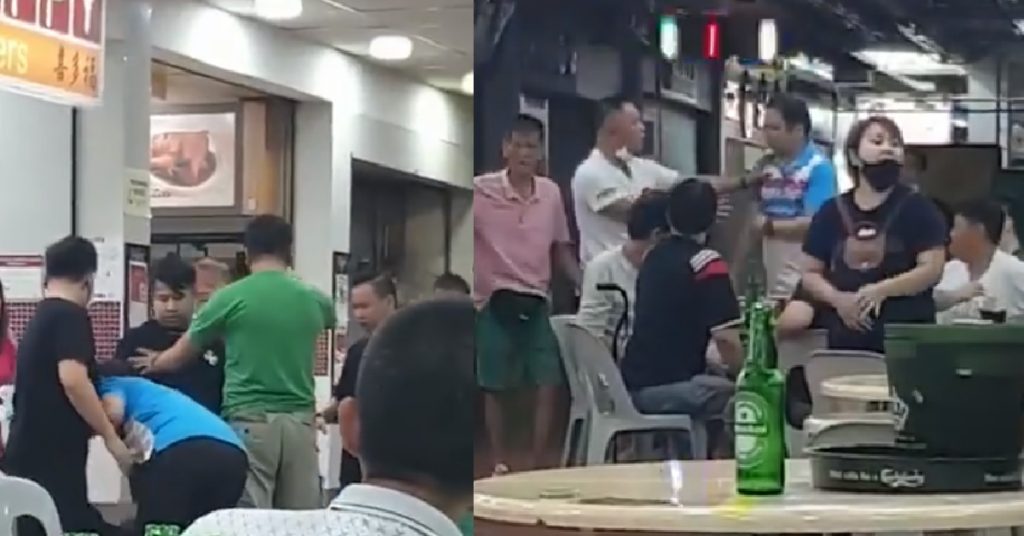 A group of men were spotted fighting at a coffee shop after a drinking session. From the video, two men were seen shouting at each other the coffee shop.
A man was spotted sitting on the floor wiping his face with tissue paper. It seems like the man was punched by the man in blue after he said something unpleasant to him.
It is not sure what actually caused the fight. A woman was also seen shouting at other customers in an attempt to stop them from filming the incident.
Video Loading…