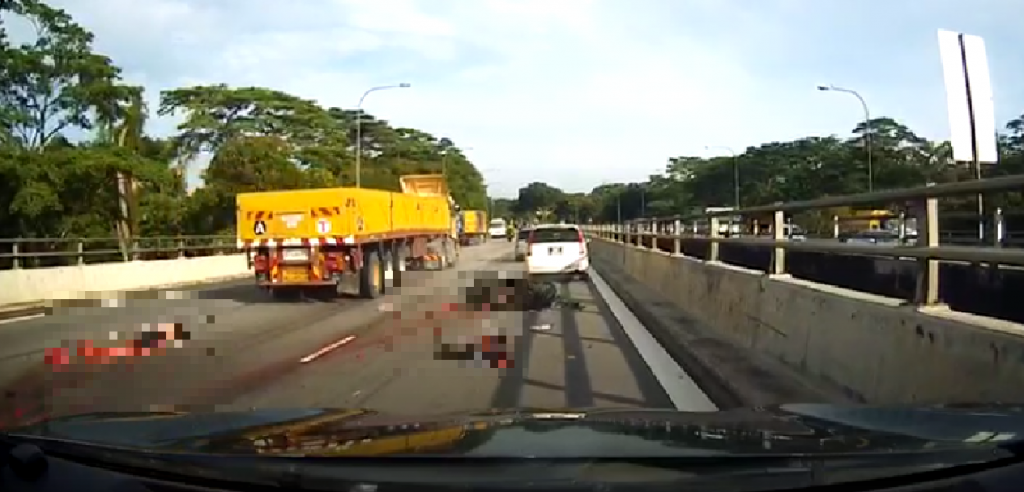 A video was uploaded on a Facebook page of an accident that involved a truck knocking over a Motorbike. The gruesome video shows the man immediately shredded into pieces with blood all over the road.
The video is currently circulating on Whatsapp and due to how gory the video is we will not be uploading the video to our website.
We will only describe what happened, the man was caught on the wheels on the back of the yellow trailer truck and he was ran over, blood burst and spattered on the road scattering the man's body parts.
The accident happened earlier today along SLE this morning. The victim has been identified as a 45-year-old man.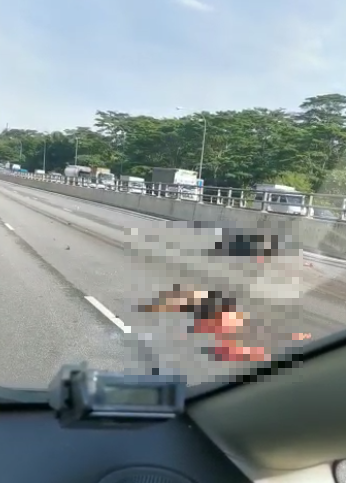 Statement by Police
"Police investigations are ongoing.
"The police are aware of videos circulating online of the accident.
"We urge the public not to circulate these videos."