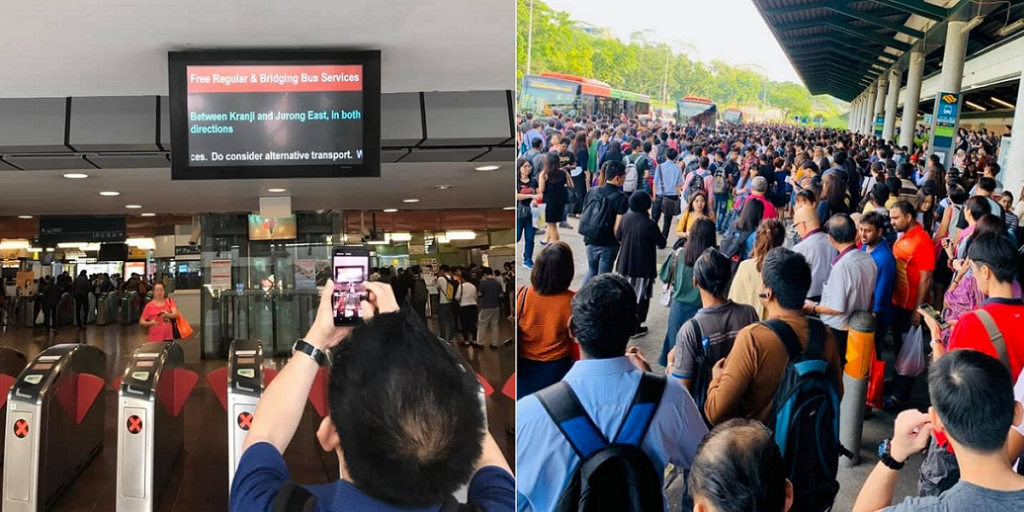 At around 8.14 AM, SMRT posted on Twitter that a signalling fault has happened and there will no trains between Kranji and Buki Gombak.
Some commuters shared with us that it happened as early as 8 am but a photo that was taken at an MRT station indicating that it is Kranji to Jurong East.
A reader messages us and stated: "Monday morning and everyone is late for work. But got the best excuse"
Bus stations and terminals become flooded with people.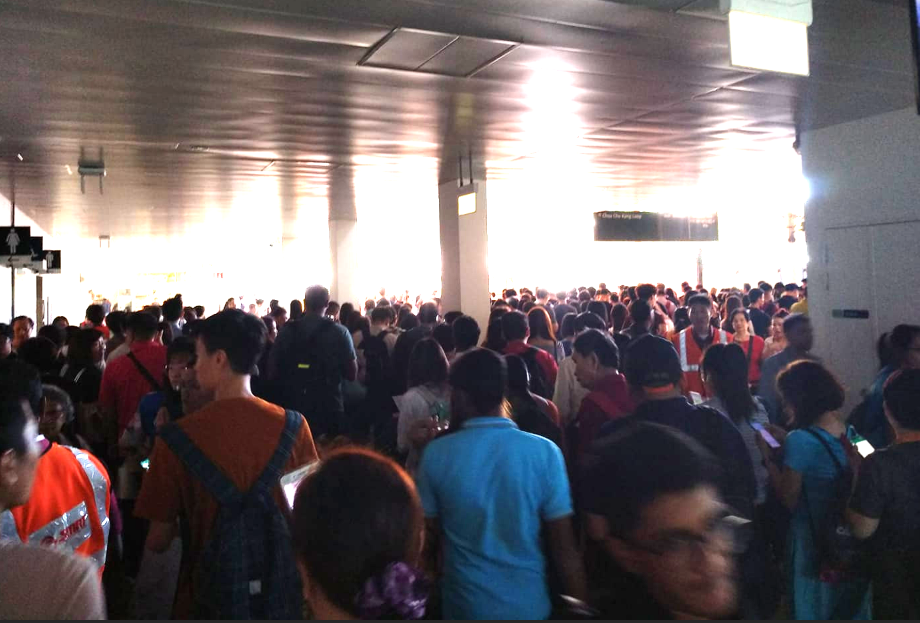 Here is a photo of the number of people waiting at Kranji MRT station.