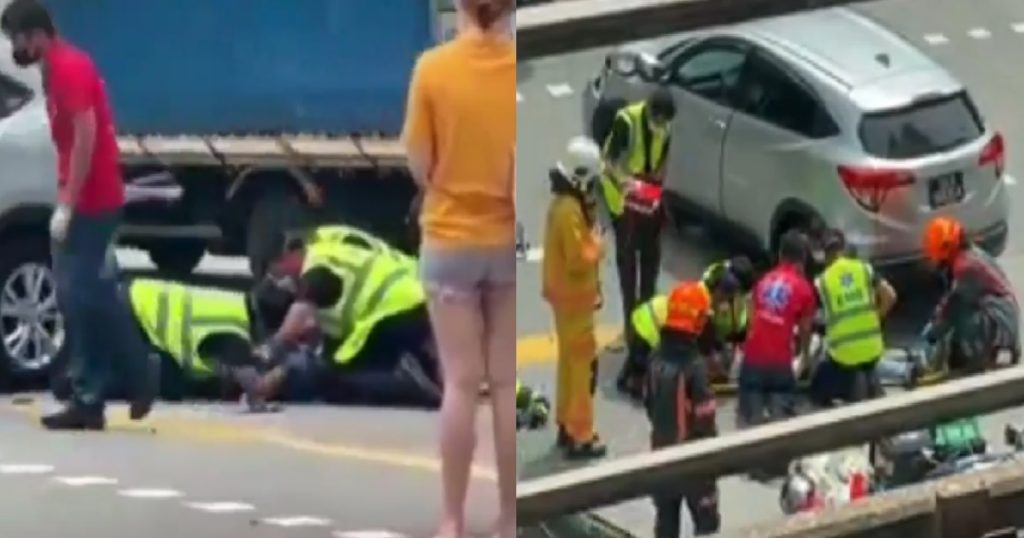 A motorcycle purportedly collided with a silver car, although the details of the accident were not available.
Videos of resuscitation efforts being made by the SCDF personnel on the fallen motorcyclist could be seen in the aftermath of the accident.
The incident purportedly happened at a junction at Tiong Bahru on October 11, at around 2pm.
FULL VIDEO LOADING…
Image and video source: Singapore roads accident.com Facebook