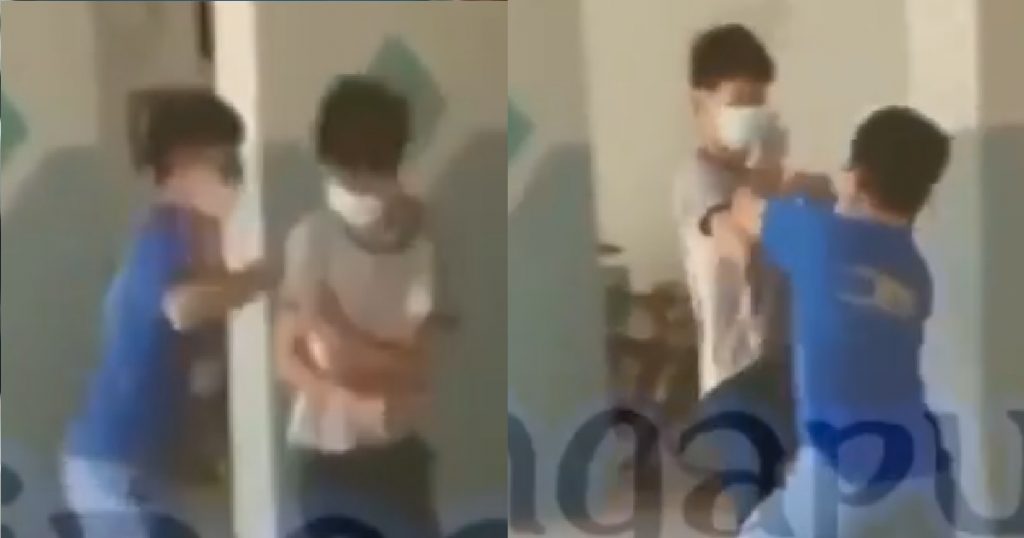 A video surfaced online of two students from different schools, namely Deyi Secondary (as seen on the students' uniform) and Yio Chu Kang Secondary (purportedly).
The two boys could be seen fighting as their friends watched.
The Deyi Sec boy punched the YCK Sec boy in the stomach and he could be seen grimacing in pain and bending down, holding his stomach.
The Yio Chu Kang Sec boy seemed to be alone during the fight as he was surrounded by a bunch of Deyi Sec students.
It is unclear who the boys are.
FULL VIDEO LOADING…
Image and video source: @singapura.viral IG