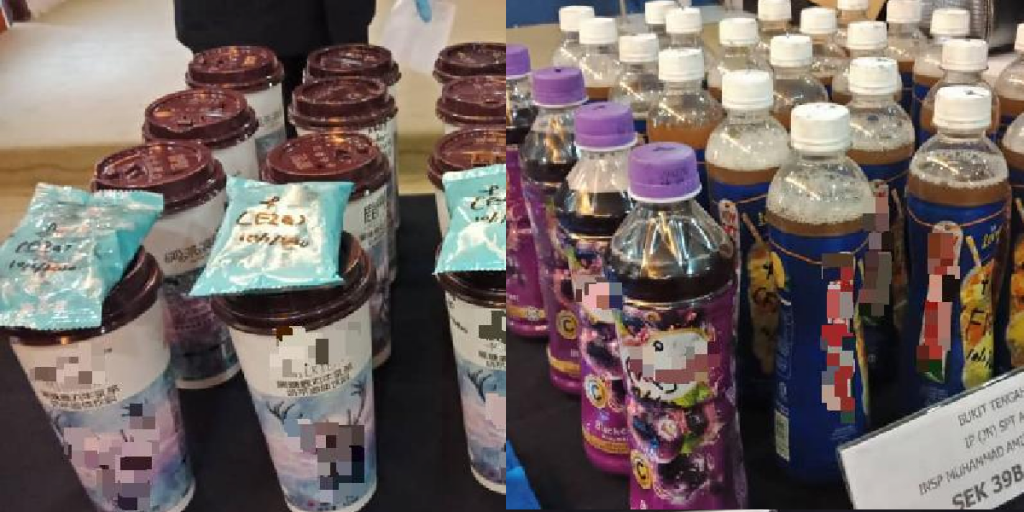 According to a Malaysian media release, drug dealers were arrested for spiking Ecstasy into bubble tea drinks. The drug dealers "rebrands" local famous bubble tea brands with the drug and sell them to drug abusers.
Bubble Tea is popular among youngsters and it is believed that this is their method to get more people to hook on to drugs.
Just imagine, a friend drinking this bubble tea offers to try a sip of the "poison beverage". There is a reason why our parents always tell us to not accept gifts from strangers
Bubble teas were just one of the beverages the drug dealers used, a total of 27 bottles of sweet drinks were also found that was spiked with drugs.
According to the Police media release in Malaysia, the drugs that were found is around the street value of S$150,000 and portioned into 790 individual drinks.