non Finance, non loan, non property, non banking, non credit card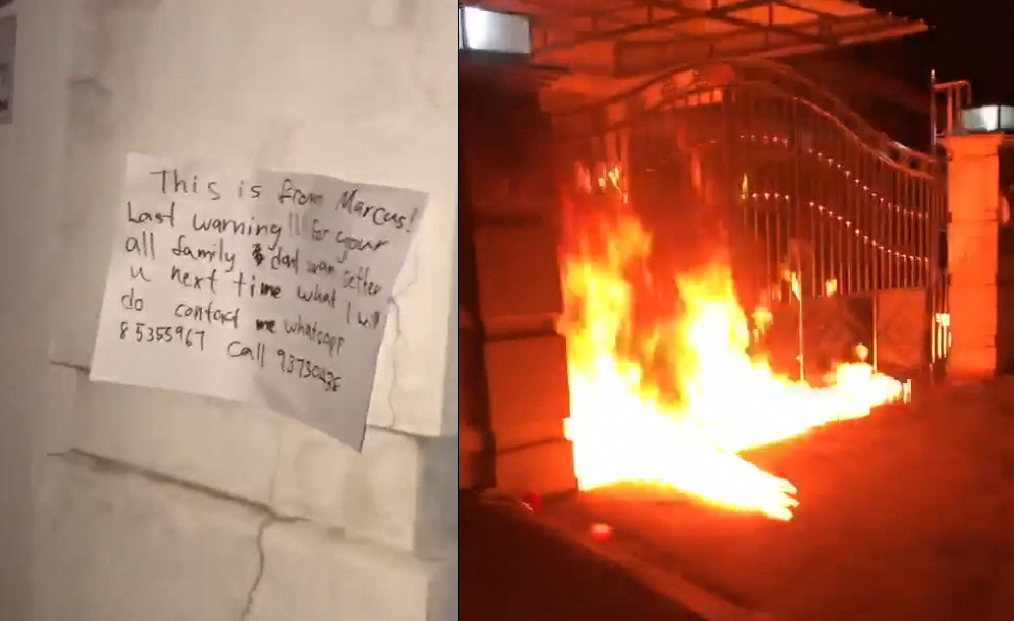 A video was uploaded online by a netizen of two-man leaving behind a note and setting a unit on fire.
At first one would think that the location is in Singapore because of the handphone numbers but if you look closely in the video, it's showing a Malaysian security company phone number located in Johor. (Refer to the image below)
The number that was provided is also not valid numbers, we tried to add those numbers on the note on Whatsapp using +65 or +60 and it appears that the numbers are not on Whatsapp as the "invite to Whatsapp" button appear.
Which again is another validation that this is not Singapore and most likely it is in Malaysian, likely Johor Bahru.
And yes the English Police, they spell "settle" as "setter"
These harassers if they want to sabotage to Singapore at least learn to spell and plan properly. So many loopholes
But again this is just our guess.
Video at the end of the page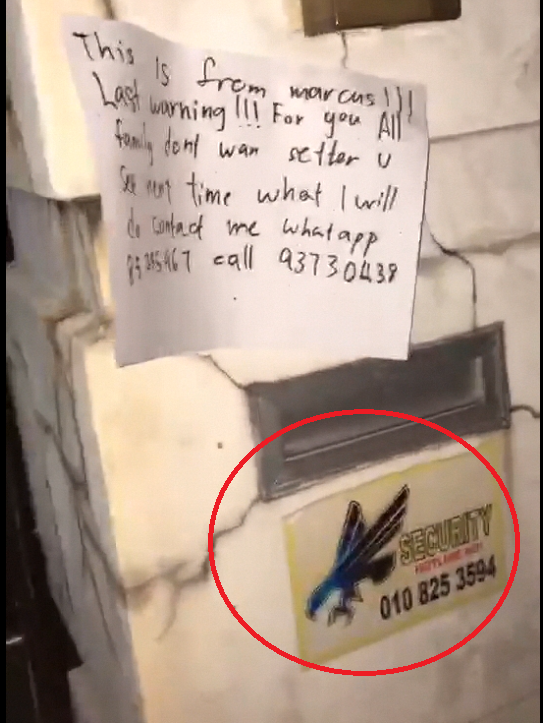 Bicycle chain locked up the unit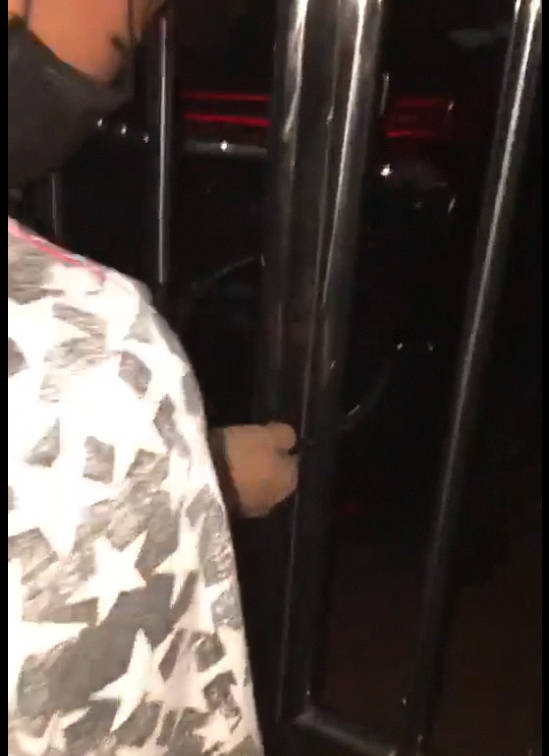 Video of incident