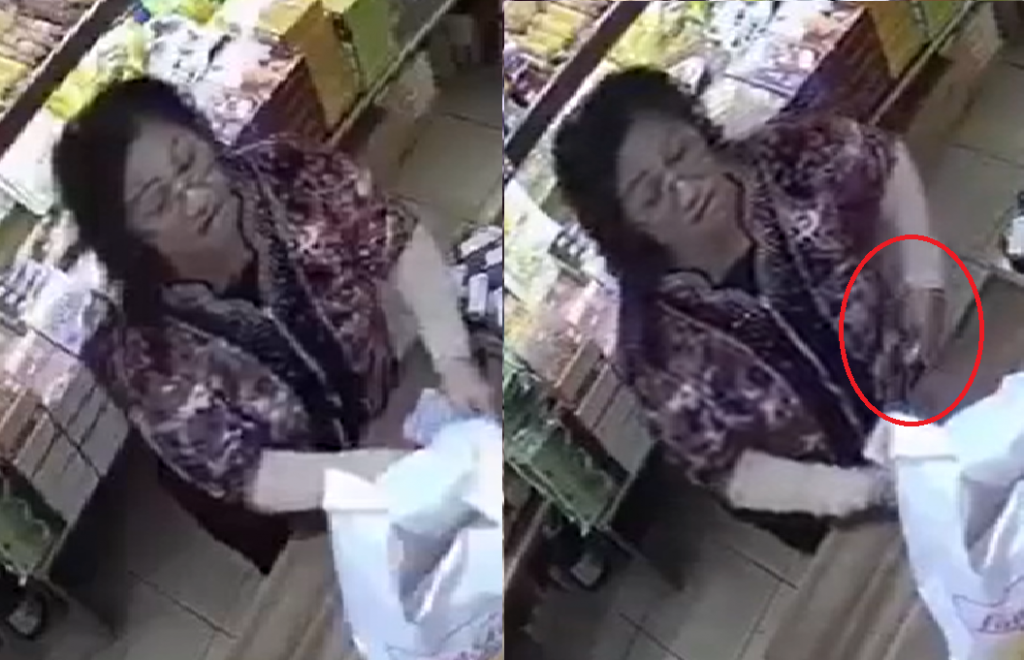 A woman has became a internet topic in Malaysia, Johor Bahru after she was seen cheating the cashier.
This is a very typical method, where she will buy something with a bigger note denomination and upon receiving her change from the Cashier, she would distract the cashier and slip a note or two into her pocket.
Later when the cashier focus is back on her, she would pretend that she is still holding on to the change that she received from the cashier. She will then tell the cashier that the change is wrong.
The cheated cashier would then have to pay the woman for the "short change".
Video of CCTV Loading…