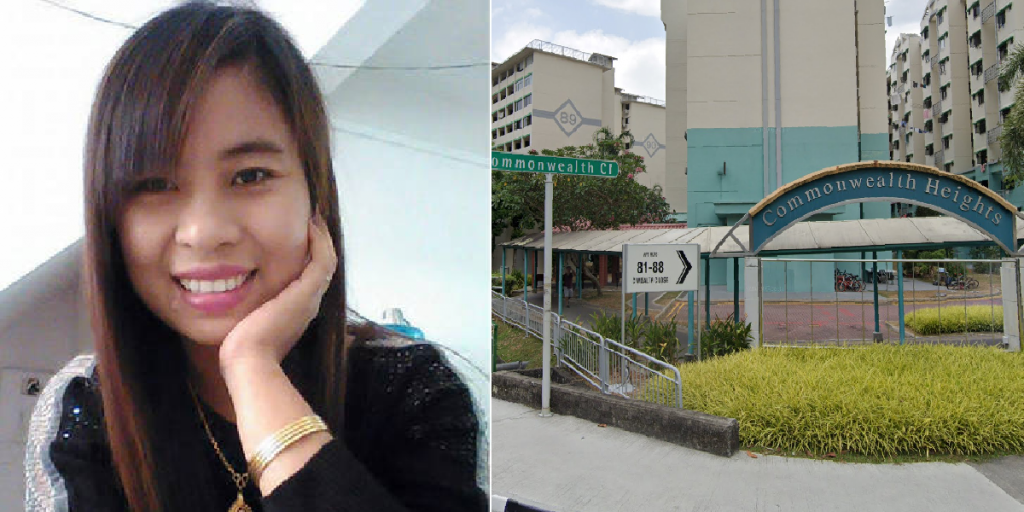 According to a media release, a 34-year-old Myanmar maid who is involved in a violent incident against her employer was arrested after attacking her owner with a knife and a tablet.
The incident happened on the 17 Jan 2020 at an HDB unit located at Block 89 Commonwealth Close at about 10.30 in the morning.
The employer who was the victim reported to the incident to the Police at about 11.10 AM, she told the Police that her maid had attacked her with a knife.
She was only employed for 3 months
It is unclear how the dispute escalated into violence, but reports stated that the maid told her employer that she misses her home and wanted to go back. She hit the employer on the head with a tablet and use a knife to cut her.
After the attack, the maid ran away. But was arrested by the Police on the same day.
The victim contacted the Police for help but by the time the ambulance arrived the victim was unconscious.
Reports stated that the victim suffered multiple injuries on her body, 4cm wound on forehead and dislocated finger. But thankfully the injuries sustained were not of any immediate danger.
The maid is currently in IMH and she will be back in court on the 31 Jan 2020.
For voluntarily causing grievous hurt by dangerous weapons she is looking at up to 15 years jail