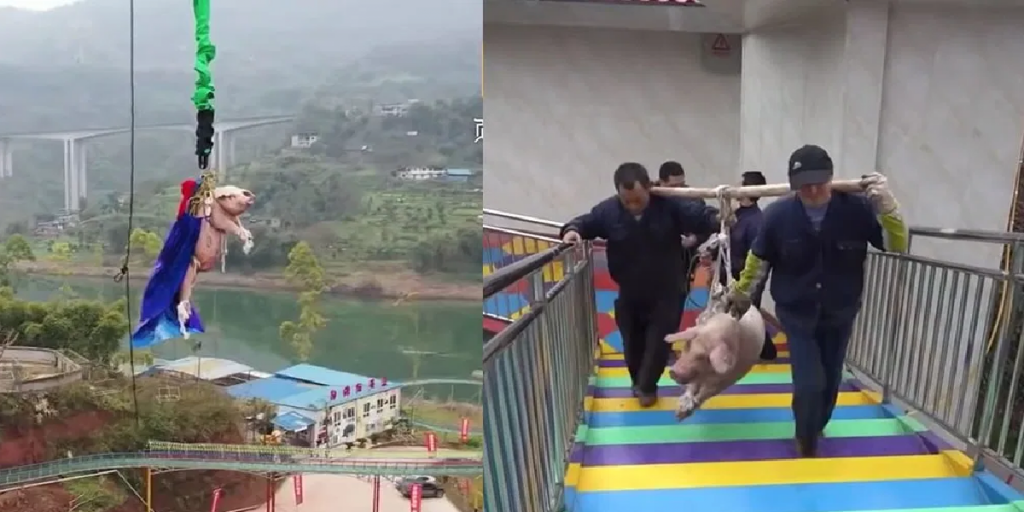 According to multiple media releases, an amusement park company located at Chongqing, China is "under fire" by angry netizens for abusing a pig. They threw the pig down to celebrate the coming of the new year.
The animal was thrown from 68 meters, there is about 15-16 levels from the ground!
Video of the bungee pig
Pig screaming after the throw
The amusement park apologises after facing the backlash of the public, the incident has even attracted international media attention. Multiple media outlets are "blasting" at the company for the cruel publicity stunt.
The company later claim that no animal cruelty is involved and it's only an experiment.