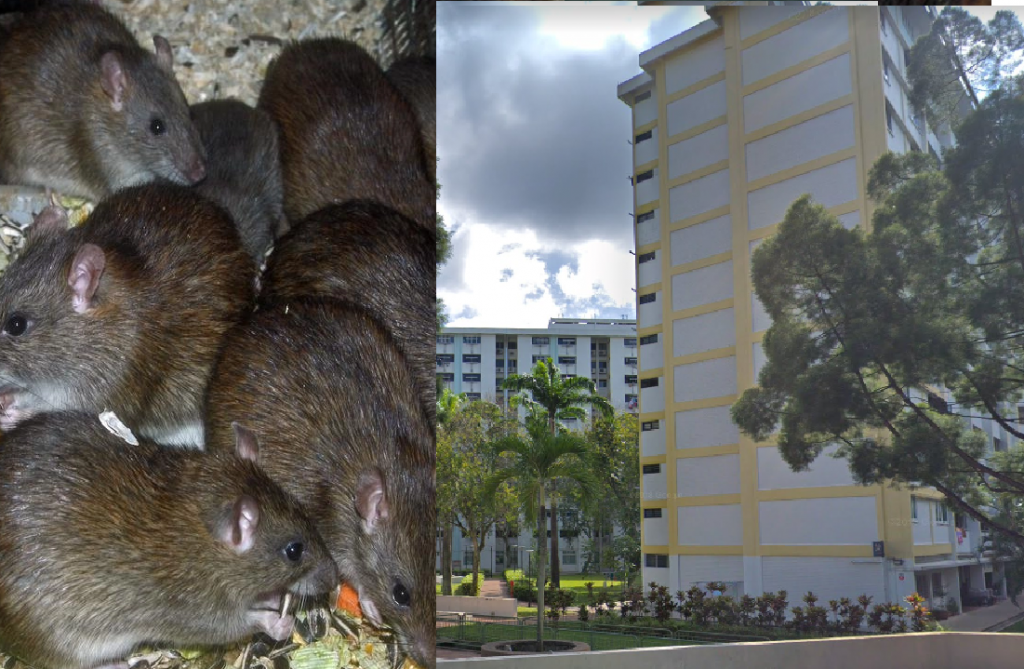 A Clementi HDB unit has been known as "garbage house" by neighbours after it became a rat's nest, and the mice that were "swimming" in the pile of debris are breeding in the pile of garbage. The rats run around in the night and even ran into the neighbor's house. The neighbors caught 27 rats in the last nine months.
According to media reports, a unit on the 4th floor of Block 339, Block 5, Clementi is not only full of debris, but mice have been spotted running in and out of the unit in recent months, it is really disgusting.
The disturbed neighbor, said that the unit owner had piled up debris outside the house for many years. With more than 30 pots of plants, the corridor space was insufficient. Therefore, they argue with each other.
"In February of this year, a lot of mice suddenly started to appear here, day and night in the corridors, and even ran into my house at night, so I couldn't sleep."
She pointed out that these mice sometimes ran out of the door or window, bite the bottle and other items. She worried that being bitten by a mouse would start using rat poison or seeing it. At least 27 mice have been eliminated so far this year. Until recently, it has improved slightly.