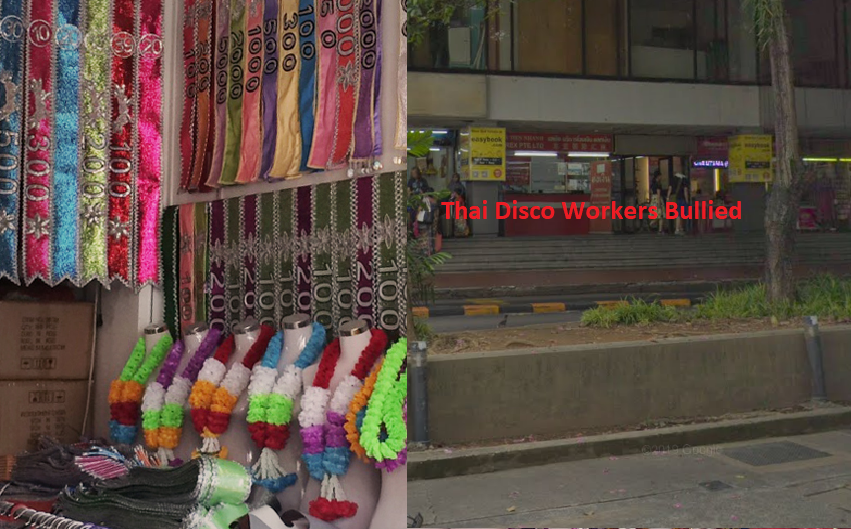 Singapore News: An insider working in a Thai Disco located on at Golden Mile Complex told us about his current situation working at the Disco.
Thai Disco owners typically employ Thai Nationals as a singer under work permit also known as entertainers. Although on paper, a basic salary is stated on it, it is rumored that the basic salary is not paid or a lower amount is actually paid and the workers are required to entertain at the customer's table and drink with them and earn through tips known as "hang flower".
This is illegal as well, they are not supposed to be seated at customer tables.
Some harsh owners think that the Thai Nationals working in Singapore do not know Singapore law and used this as an advantage to abuse workers in the club. Earlier today, an owner of a Thai disco told our informant that he will implement a "late 1 min deduct $10" rule.
This is against MOM law as well because in order for this rule to be valid the workers must be paid $600 an hour to work. Which they are not. Although, an employer is allowed to deduct salary from employees that are late but it MUST be equivalent to their salary.
Since information from this informant stated that no basic salary is paid and definitely not $600 an hour. The employer broke the law, definitely in more than one count.