A netizen has recently uploaded a post on Facebook appealing for witnesses and/or people with dash cam footage of an accident that happened along Geylang Road/Lorong 23 Geylang.
The accident is said to have happened on 28 October 2021, a Thursday, at about 3.20pm.
According to the netizen who uploaded the post, the accident that happened involved two vehicles, a white Nissan van bearing the number plate of GBE2797X and a black Mitsubishi Lancer bearing the number plate of SMF9332Y.
It is claimed by the netizen that the accident happened because the white Nissan van which was in front suddenly made a lane change, which resulted in it colliding with the black Mitsubishi Lancer.
A look at the pictures that the netizen attached to the post shows that the whole black bumper of the Lancer actually dropped out.
The driver of the white Nissan van had however claimed that the Lancer had hit the van's right rear boot according to the netizen.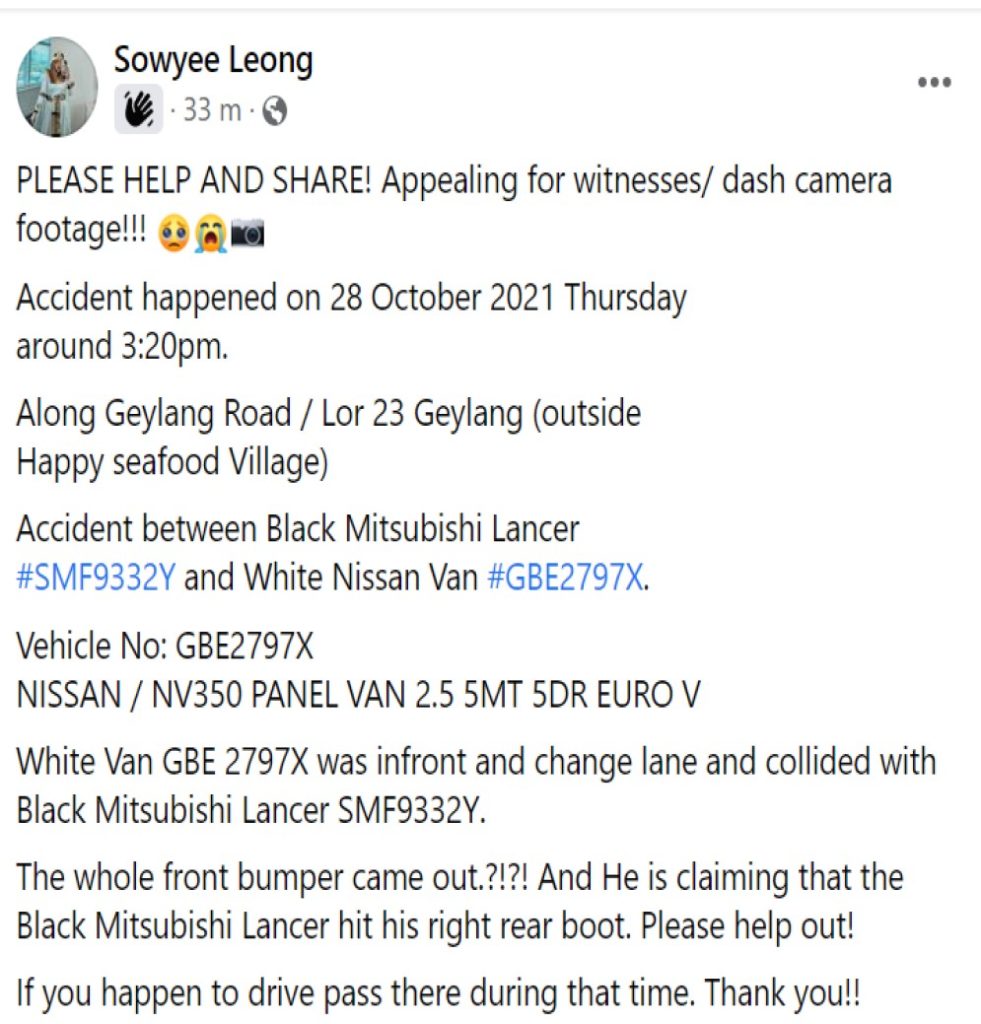 Image source: Sowyee Leong/Reckless Driver.SG/新加坡鲁莽司机。