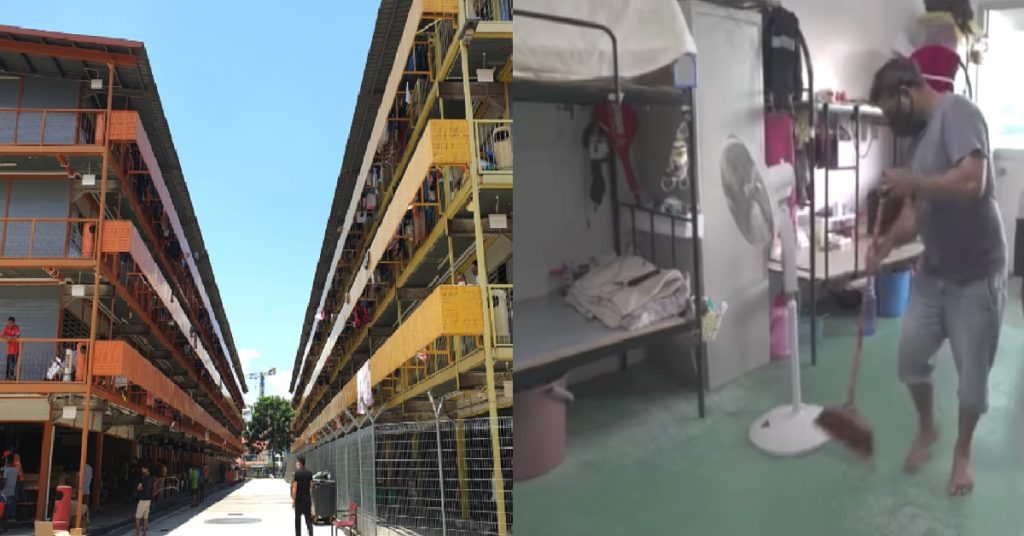 New standards for migrant worker dormitories were announced on 17 September, following the major outbreak of cases last year.
The aim for the new standards are to reduce the risk of infectious diseases being transmitted, as well as to improve the conditions of living inside.
Last year's outbreak saw the revelation of the living conditions in the cramped and unsanitary dorm rooms, where thousands and thousands of migrant workers from India, Bangladesh and China live.
The new standards for the dormitories include the capping of the occupancy, installation of ensuite toilets, improved room ventilation, segmenting the communal facilities, more spacious rooms as well as Wi-Fi coverage inside the rooms.
These will apply to new facilities, although the authorities are evaluation ways to improve the existing dormitories conditions.
Two new dormitories are also being planned to be built, with at least 12.500 beds in total.
They will be ready in about 3 years.
Images source: gov.sg