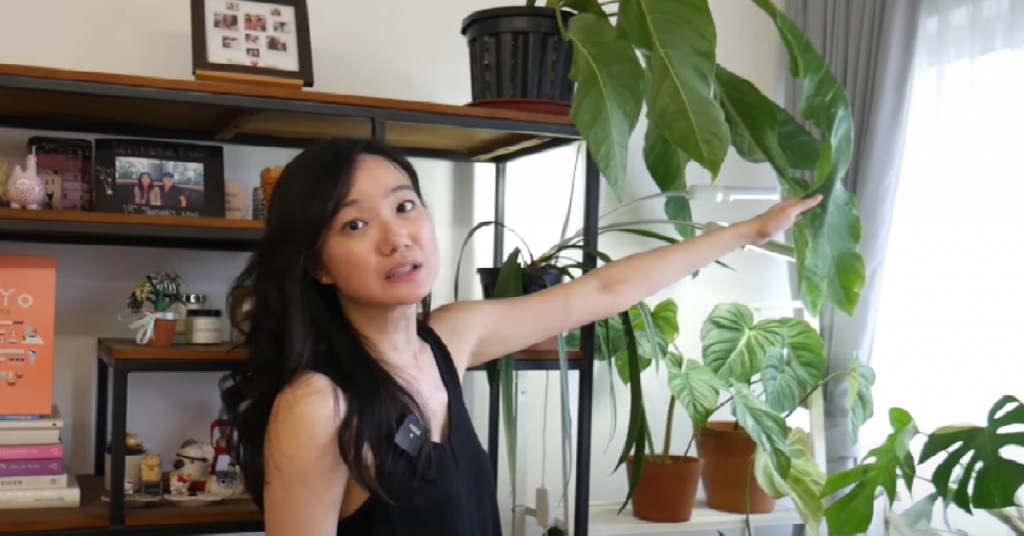 In a video posted by The Tender Gardener, the Workers' Party's (WP) Nicole Seah is revealed to be an avid gardener and can be seen showing off her indoor garden.
From the video, it is apparent that she loves gardening because almost every corner of her home have plants.
But her journey into gardening hadn't always been very smooth.
She learned that her first few plants couldn't thrive because she placed them in dark corners, she then started getting plants from supermarkets before she branched deeper into different plant forms and varieties.
Nicole adds that she finds it very "calming and soothing to look at plants".
She made her own terrarium in a glass cabinet, installing a cheap handheld fan onto her makeshift terrarium to provide circulation for her plants.
She also has a second terrarium in a transparent plastic covering, with two lights on top with a shade net over to ensure the leaves don't get scorched too much.
She shares that she has this little plant that she admits "isn't the prettiest", it had no roots and was sold to her as a wild cutting from some rainforest, and that it had withered all the way down to a stem.
But she persisted in watering it and true enough, it started to miraculously grow a few leaves.
She says: "I always keep this plant to remindi me that I need to be more resilient."
You can watch the full video below: