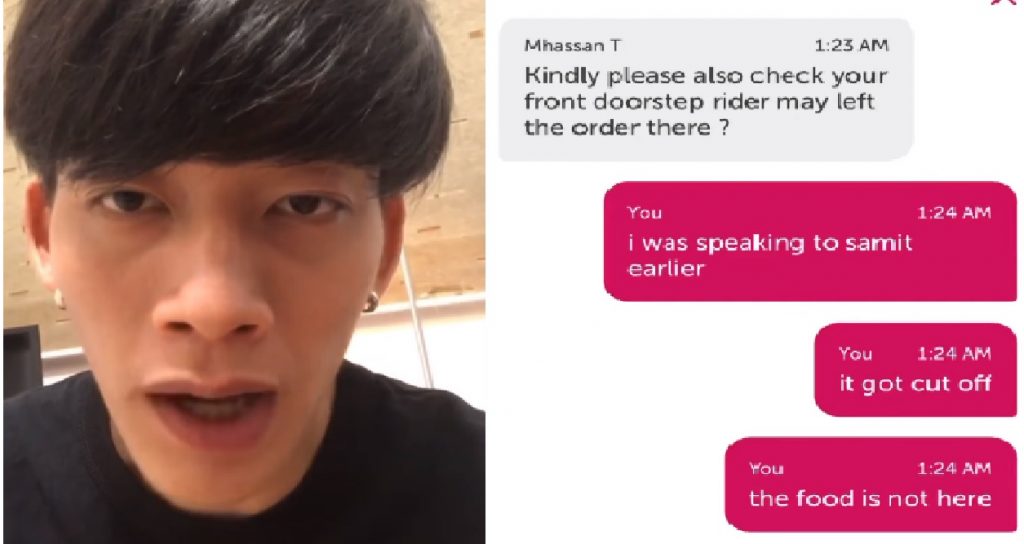 Singaporean actor Noah Yap had shared his unpleasant encounter with Food Panda via a video on social media. The incident happened on 28 May 2020 at 12.31 am, the actor had ordered food using the Food Panda app.
After waiting for 45 mins, the app shows that the delivery was "Less than 5 mins away" which never show up. After enquiring with the rider, the rider told him that he is unable to locate his address. The order was then marked as delivered on the app shortly after the conversation.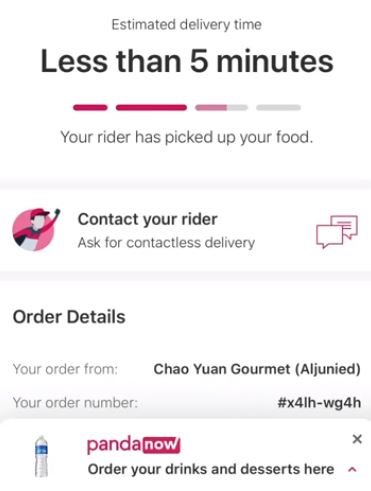 The actor attempts to ask for a refund via the app customer service after not receiving his food. In the process, he was asked to solve a riddle twice and the chat got disconnected for multiple times.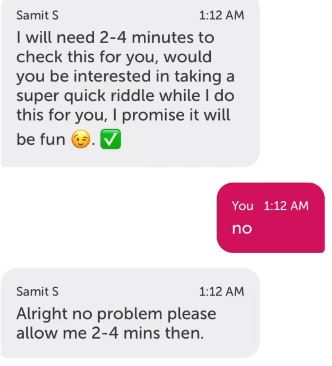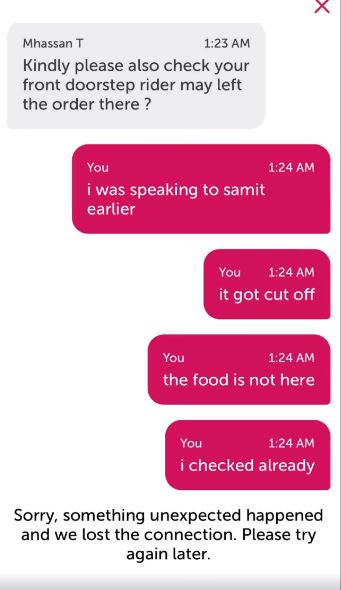 The actor later posted the video on his Facebook to share his experience. Food Panda contacted the actor after seeing the video and help him with his refund. They had offered him complimentary vouchers for the inconvenience caused.
VIDEO LOADING…