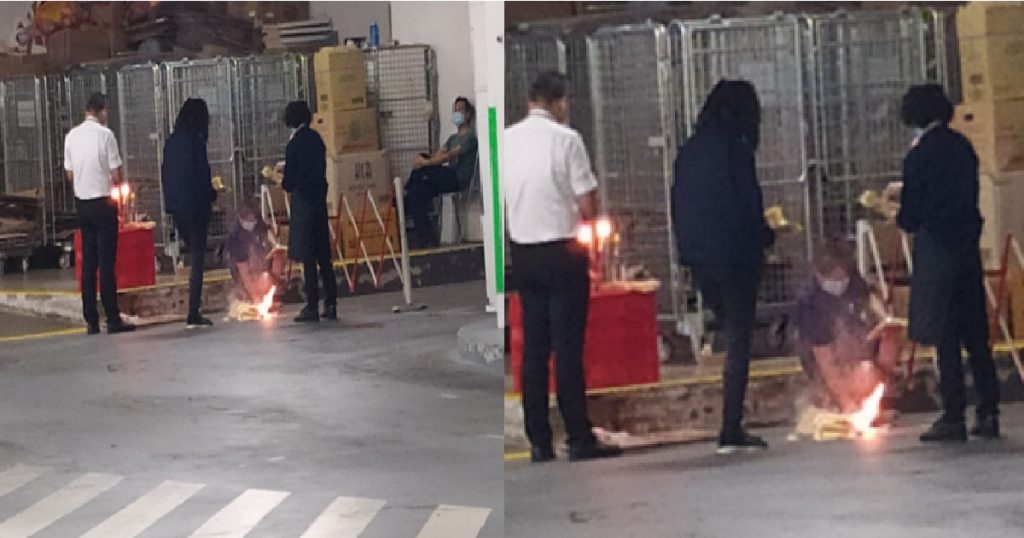 A video surfaced on Facebook, showing a group of people burning joss paper on the ground of an indoor carpark.
There were even altars set up with lit candles, and the group of people could be seen surrounding the fire burning on the ground.
The incident purportedly took place at Hillion Mall, although the identities of the people in the photo are unclear.
Netizens have commented on the photo, criticizing how their actions are a cause of concern because it is a fire hazard.