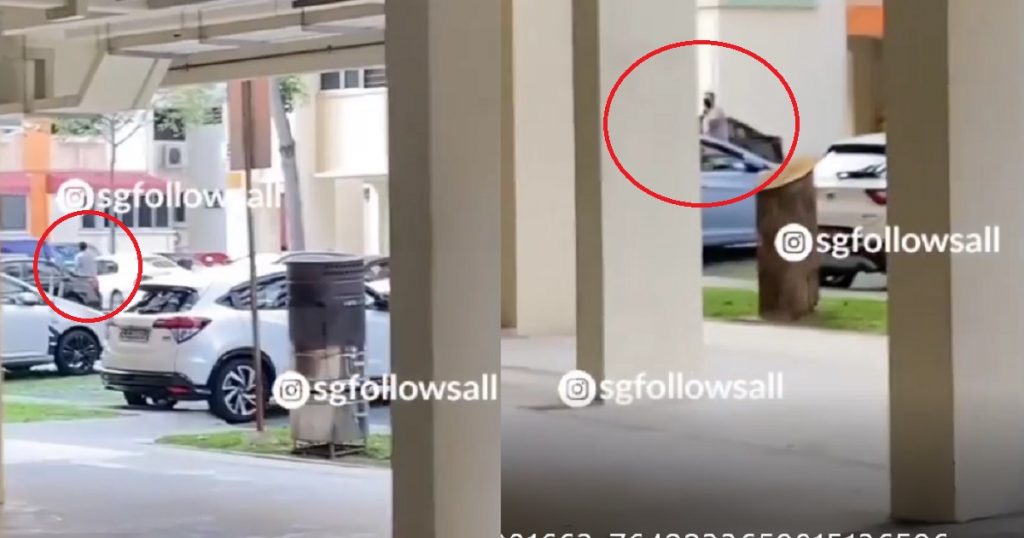 A video was recently uploaded showing a pervert who tried to take advantage of a female student before running away.
Her is the full story.
So my friends and I were under a block talking, then a guy came out of no where and walked past us.When he walked pass us he kept looking at us!
Then the third time he turned and looked, he looked at me winked multiple times. And he went to the pillar near the place were sitting at and stood there for a good 5 minutes before we all noticed him!
I felt unsafe and uncomfortable so I told my friends that he winked at me. Then my friends suggested that we leave the place.
So we started to pack up our things, and he saw us packing our stuff then he quickly walked away. He moved to the block opp us where he could see us. Then just when we were leaving I looked up to ask my friend to help me take something from the chair, I noticed him.
He looked at me and signed for my number and he did the phone gesture with his hands and put it up towards his ears.
Then I freaked out and decided to take video as soon as I started he ran away as you can see in the video. This happened at Tampines block 844.
FULL VIDEO LOADING….