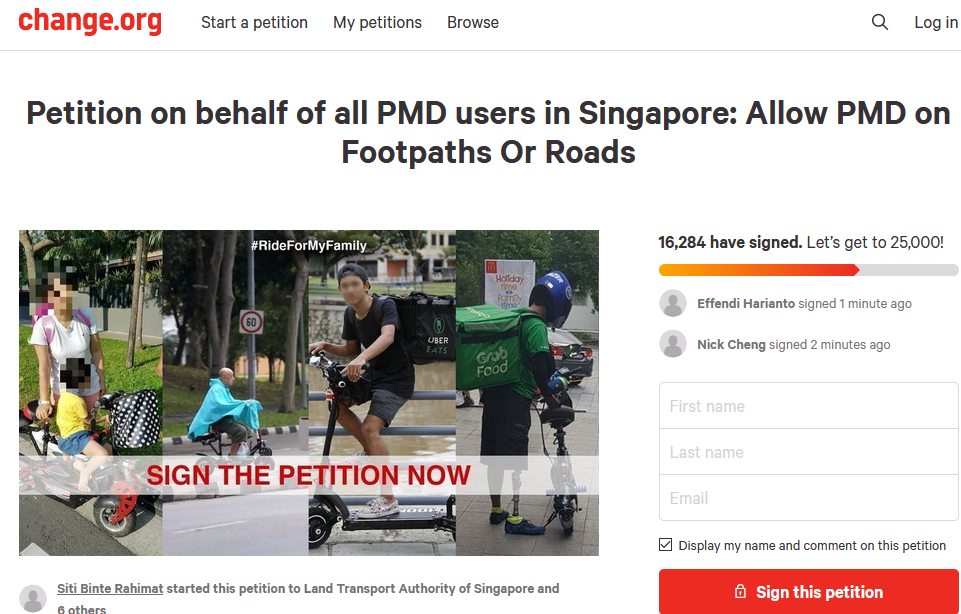 A petition has been started by an individual shortly, after the ban of PMD on footpath started. The petition has gathered over 18,000 signed. The petition argued of the lives of PMD riders affected
Without the use of PMDs, the thousands of delivery riders (Grabfood, food panda, deliveroo etc.) will have their main sources of income cut off. Most of the time, riding a motorbike or bicycle are not viable for them because the distances they cover are too great for bicycles and a vast majority of them do not have a motorbike license nor can shell out to get one. 

Quote from Change.org
But netizens are doubting if any change will be brought upon from this petition.
The petition has been started on change.org and netizens has been quarreling on Facebook and divided the internet users into two groups.
While another group of users are seeking for the usage of the PMD to be permanently banned in Singapore.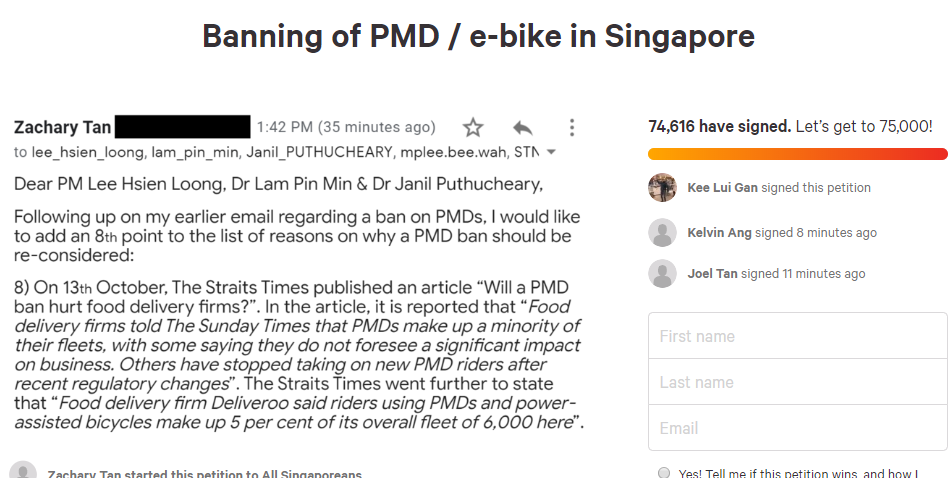 The petition has gathered over 74,000 signed after it release fearing that the use of PMD will result in more injuries in Singapore.