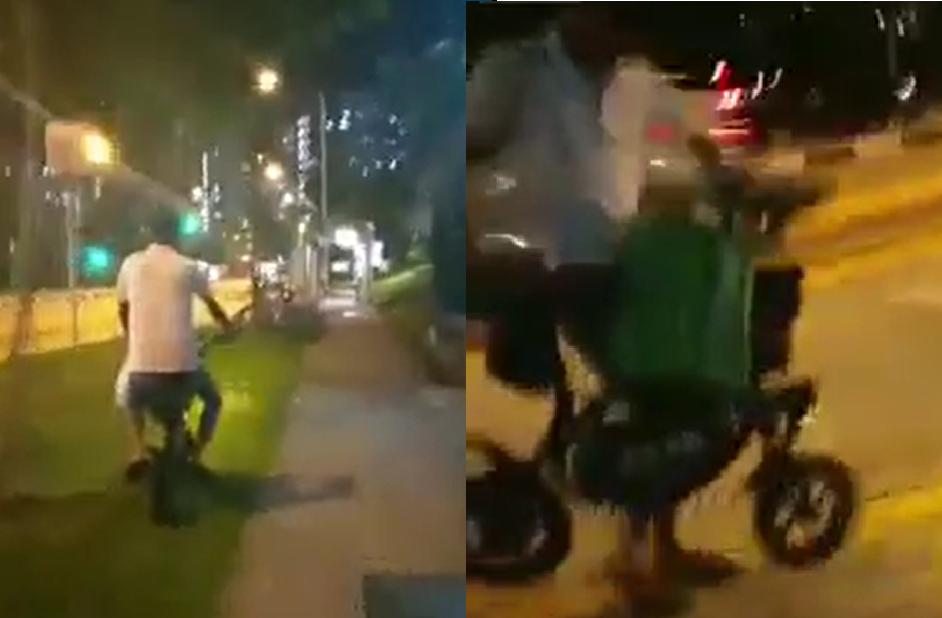 Shortly, after the announcement on the ban of PMD on pedestrian footpath. Many food delivery riders is outrage by the new rule.
Some even claim that their source of income will be affected by the ban.
A man posted on Facebook last night of him scolding the people who who implemented the rule.
While others poke fun and recorded video of him riding on the grass and later carried the PMD when there is no grass because its the footpath.
Video Loading…
What do you guys think?