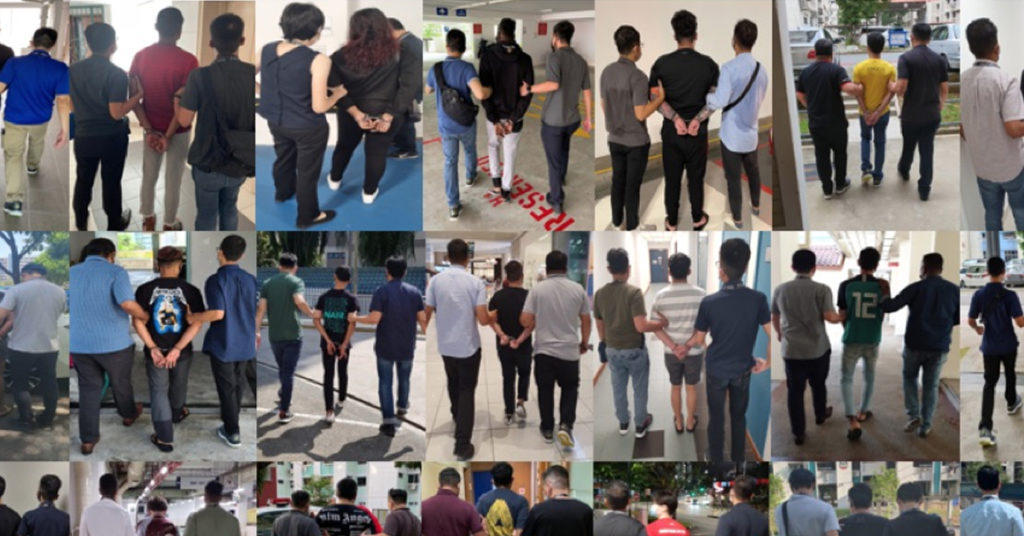 A four-day anti-scam enforcement operation was conducted from September 20 to 23, 2021, which lead to the arrest of 71 people, ranging in age from 16 to 62.
Victims of job scams usually reply to job ads for quick cash on social media platforms and chat applications. Scammers would then urge victims to place orders for products on online platforms in order to increase sales on those platforms, ranging from low-cost to higher-cost items.
The job scam will mislead victims telling them to transfer money to various bank accounts promising returns with a bonus cash.
Selling bank account and Singpass
Officers from the Commercial Affairs Department and seven SPF Land Divisions conducted simultaneous island-wide operations over the course of four days, arresting 59 males and 12 women. 62 of them are being investigated for allegedly selling their bank accounts and SingPass passwords to criminal syndicates in order to open new bank accounts, in some cases for as much as $1,500 per bank account sold.
Some of them are also suspected of renting out their bank accounts to con artists or assisting them with bank transfers and withdrawals.
29 charged in court so far
Separately, 22 men and seven women were prosecuted in court on September 24, 2021, for various offenses related to money mule activities. Cheating, money laundering, enabling unauthorised access to computer data, and operating an unregistered payment service firm are among the offenses.
These 29 people are accused of giving criminal gangs access to their own bank accounts, as well as other people's bank accounts in certain circumstances. Some of them are suspected of defrauding banks into opening bank accounts so that they may give over bank ATM cards and iBanking PINs to criminal syndicates.
Full photo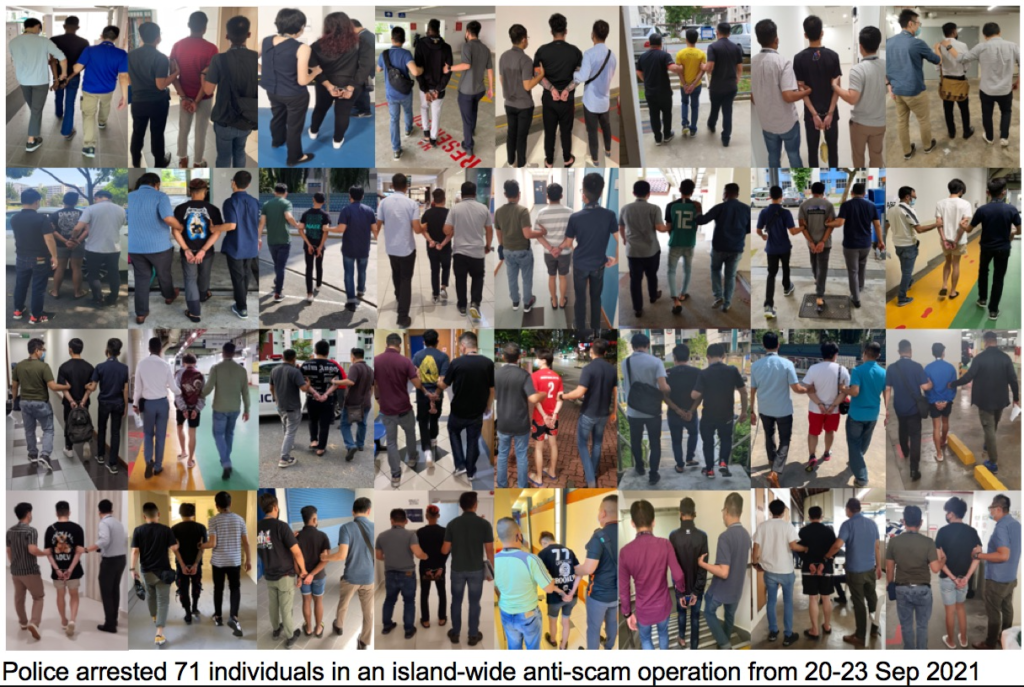 Punishments
The offence of cheating under section 417 of the Penal Code carries an imprisonment term of up to three years and a fine.
The offence of money laundering under the Corruption, Drug Trafficking and Other Serious Crimes (Confiscation of Benefits) Act carries imprisonment for a term not exceeding 10 years, a fine not exceeding $500,000, or both.
The offence of facilitating unauthorised access to computer material carries an imprisonment term not exceeding two years, or a fine, or both.
The offence of carrying on an unlicensed business of providing payment service under Section 5 of the Payment Services Act 2019 carries a fine not exceeding $125,000, imprisonment for a term not exceeding three years, or both.
Image Source: Singapore Police Force