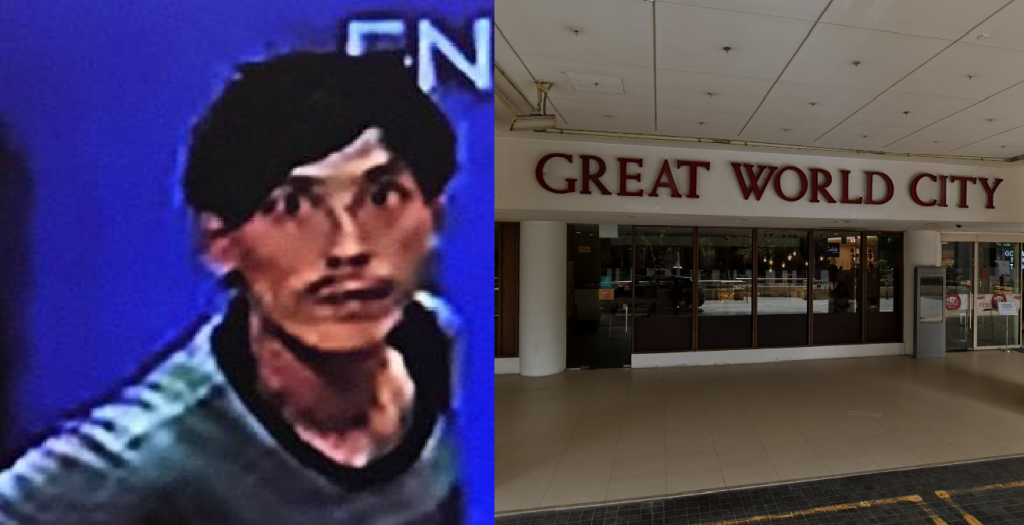 The police are looking for the man in the below photo for assist in an investigation of a theft case.
The incident happened at 1 Kim Seng Promenade, Singapore 237994, Great World City on the 18 of October 2019.
Anyone with information of the identity of the man can contact the Police.
Police Hotline at 1800-255-0000
Online: www.police.gov.sg/iwitness.
All information will be kept strictly confidential.