non Finance, non loan, non property, non banking, non credit card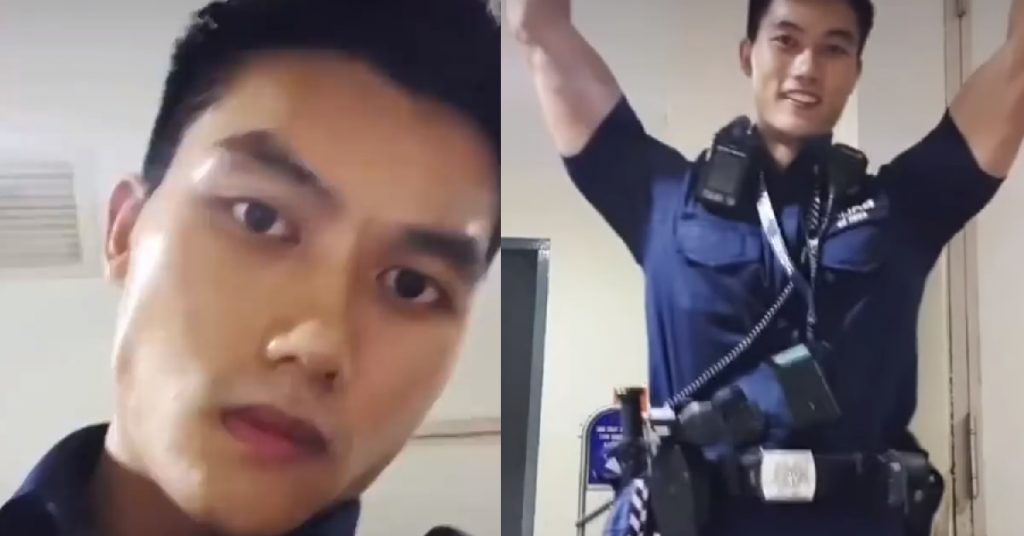 A video of a police officer dancing in his uniform is circulating on social media. From the video, it seems like the police officer is doing a Tik Tok video during his break time.
The video quickly went viral after it was posted by FB user Huiling Tan, the video has received 3.7k shares in just 3 days after it was posted.
During this stressful period, everyone definitely needs a break and learn to have some fun relaxing. Especially those at the frontline, they deserved to have some fun too. They are risking their lives for us making sure that the members of the public are safe day in day out.
However, it is an offence under subsection (1)(a) or (2) if the accused proves, on a balance of probabilities, that the accused wore or possessed the police uniform or used the police insignia (as the case may be) for the purposes of a public entertainment provided in compliance with the Public Entertainments Act (Cap. 257).
Video Loading…