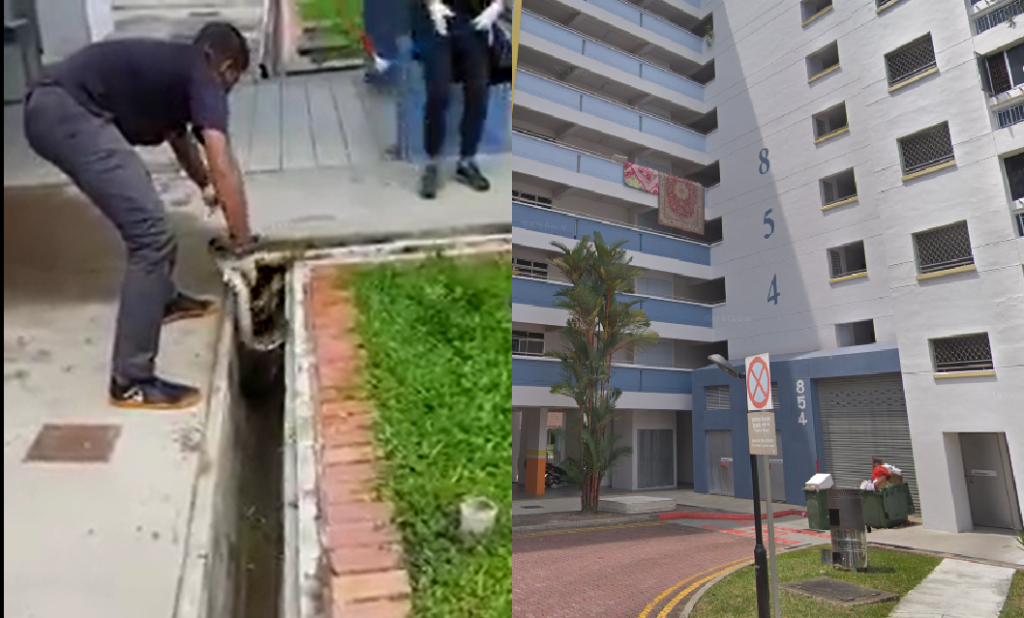 A netizen residing in Jurong west, captured a video of a man removing a pyhton hiding in the drain.
According to her, the snake ate a community cat staying in the area of 9 years.
What do you guys think?
Video Loading…
Location:854 Jurong west

In memory of the ginger half tail comm cat that had been living there for at least 9 yrs…rip kitty

…dont b cat anymore

It was aldy eaten by the python ,so no carcass.