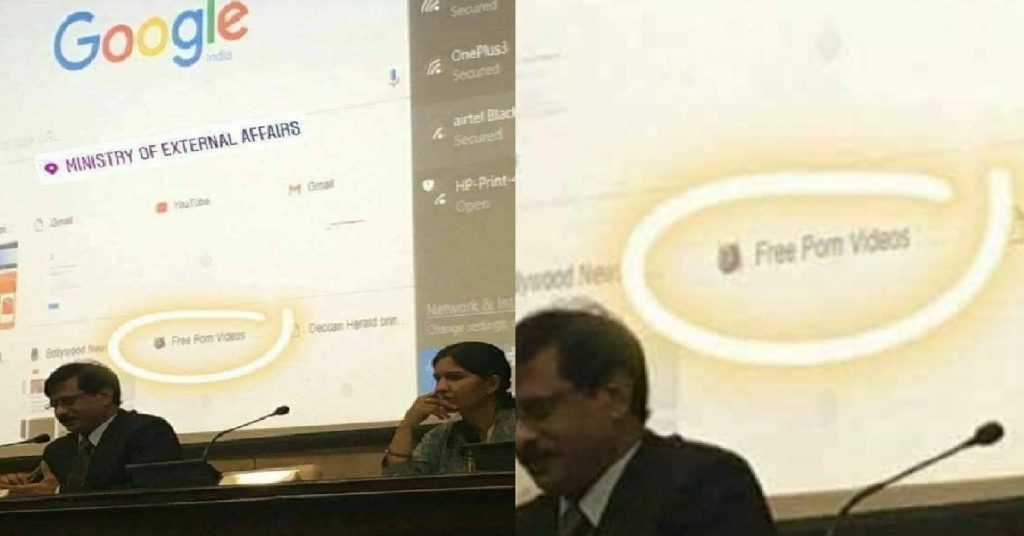 A photo emerged online showing an overseas politician having a press conference, with his laptop connected to a projector.
However, it appears that he forgot to clear his internet browsing history, with his recently visited website in full view for the press.
A distinct "Free P*rn Videos" could be seen at the bottom of his Google search page.
The incident didn't happen in Singapore.
Images source: Tharjalan Jeyaradnam on Facebook