non Finance, non loan, non property, non banking, non credit card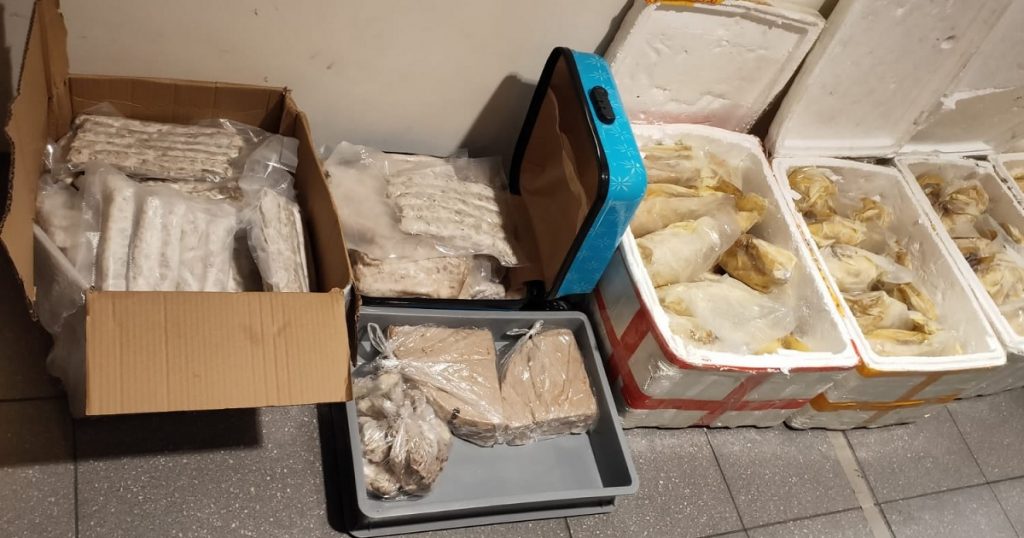 According to Immigration & Checkpoint Authority(ICA), a Chinese national man was detained by ICA officers after he was discovered with over 153kg of meat products in his passenger luggage on 27 January 2021.
The items in his passenger luggage included:
Pork sausages
Frozen chicken
The items were discovered when the ICA officers screen the passenger's belongings.
The man did not have any valid full import licenses and the case has since been referred to Singapore Food Agency (SFA) for further investigations. SFA will be taking action against the PRC man and bring him to court for bringing in the meat products without a valid license.
If the man is found guilty of importing meat products without a valid license he will be fine at least S$50,000 and/or jailed for up to 2 years for first-time offenders.
Subsequent offenders can face up to S$100,000 fine and/or jail time of up to 3 years.
Singapore Food Agency (SFA)
SFA will continue to enforce and take actions against offenders and work with border control officers to deter any illegal food importers.