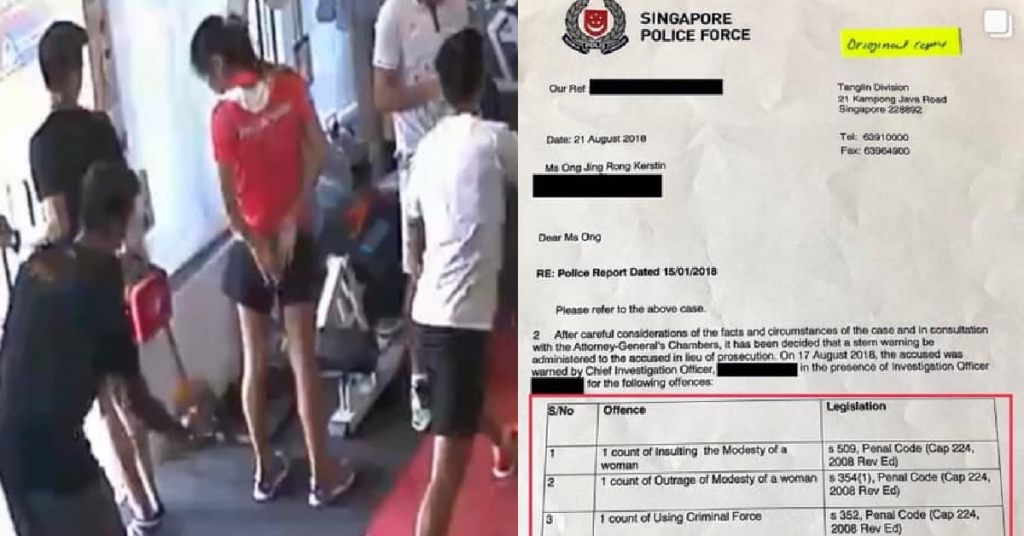 National Hurdler, Kerstin Ong took to Facebook to state her unhappiness on how her coach who sexually assaulted her got his 2-year ban reduced to 1.5years and backdated by 10 months for him and in in the end it resulted in an 8 months ban.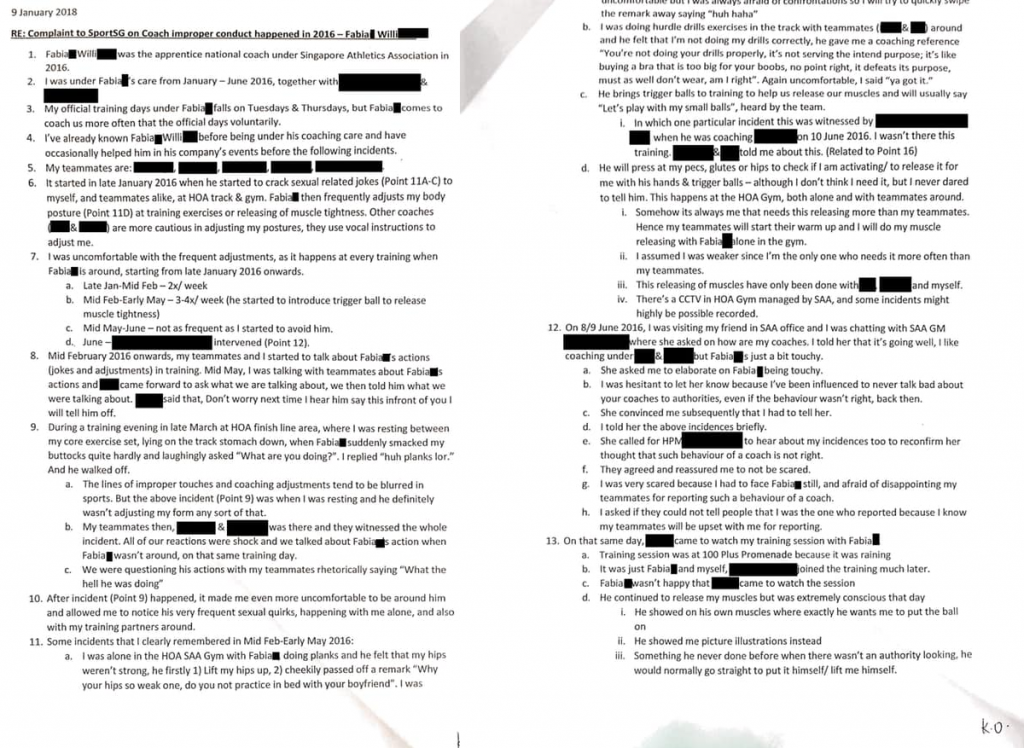 Below is the full post from her Facebook.
What initially was a 2 years ban for the coach who have sexually assaulted me was something I felt justifiable. It is however subsequently been reduced to 1.5 years & backdated by 10 months for him & in nett became an 8 months ban.
He committed 3 offences of sexual assault, in specific, outrage of modesty, insulting the modesty of a women, & using criminal force, by a coach is not serious enough for @coachsgofficial to protect their athlete? The Coach have admitted to the offences he have committed to the police.
This is unjustifiable & not transparent in managing such cases. Hopefully, SportSG will start to take such sexual assault cases seriously & administer a justifiable punishment. The way our society & culture deal with sensitive issues like sexual misconduct can be very devastating. It becomes a barrier for victims to come forth & report on their perpetrators. This in the end, gives perpetrators the ability to escape from being punished for their harmful behavior. It places victims to be in peril which leads to damaging emotional scars. Hopefully, more can think about their own actions if they have been culpable, complicit or an oppressor in any way.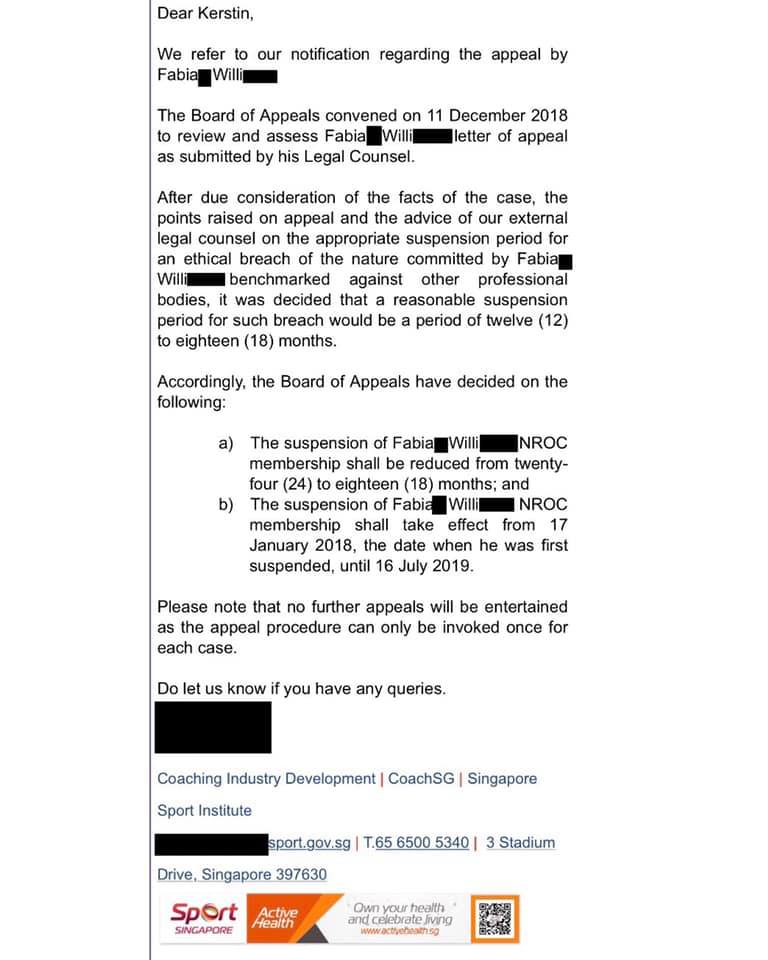 I've sat in a 7 hour long interview with the police & 3 hours of lie detector test. Interviews after interviews with organisations. I am still here fighting for my case with SportSG. I am thankful for our police but SportSG seriously have to relook into this. I am exhausted. The way my case was handled has been so upsetting, SportSG. I have lost faith in you. Hopefully, you will start to deal with subsequent cases with a bit more severity to it. Even if it's not for my case, but I beg for you all to handle such cases better and allow the sporting environment to be a safe place to be in. Sexual assault takes an enormous physical and emotional toll on a survivor, who may still be processing what happened, and may not be totally ready to handle retelling their story. I understand there might have been female athletes who face the same situation as me, and I seek for your kind consideration to report on this. Such behaviour should not be tolerated.
Regards,
A very hurt & unjustified sexually assaulted athlete.