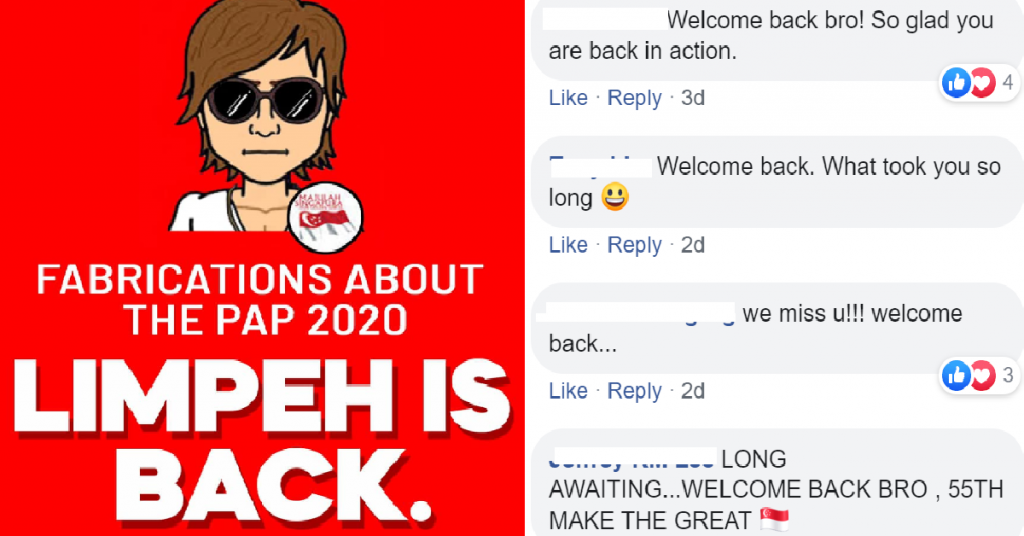 The Facebook page "Fabrications about the PAP" was unpublished and taken down by Facebook back in end-June during the zenith of the elections campaign, for violating Facebook policies.
However, it seems like the people behind the page have returned.
A new Facebook page, this time named "Fabrications about the PAP 2020", has emerged with the same banner as well as the caption:
"LIMPEH IS BACK."
It has since garnered a few hundred likes as well as over 80 shares, with many welcome them back to the social media platform.