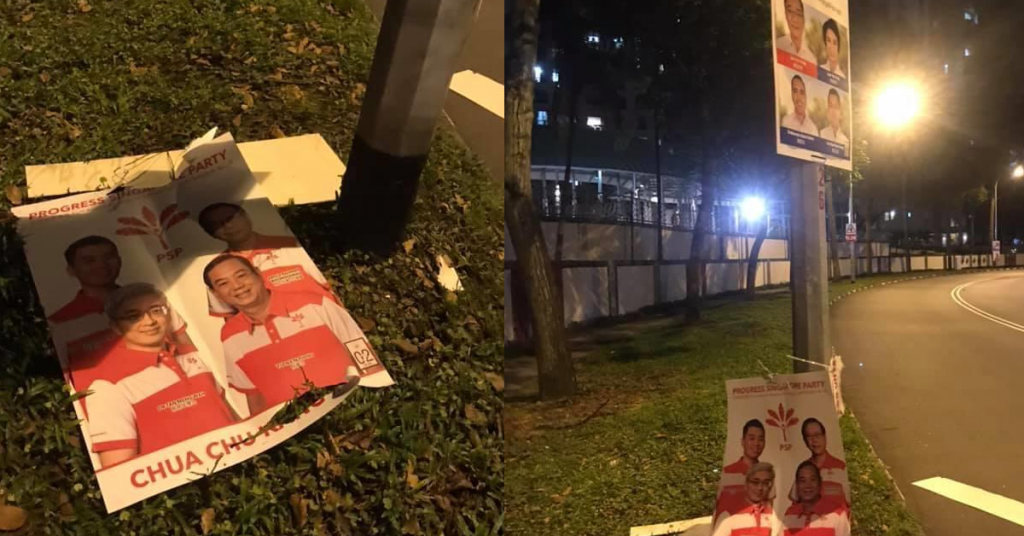 Dr Tan Cheng Bock shared pictures of his party's posters which were torn down in Chua Chu Kang on his Facebook page. Many members of the public have stated their disgust on this issue. A police report has been made.
Here is the full post from Dr Tan's Facebook page.
Getting heated up on the Campaigning (1 July 2020)
Campaigning has begun in earnest since the candidates were announced for Nomination Day yesterday. Supporters for all parties began to fan out throughout the nation to put up their posters and other publicity materials.
Last night, my team members informed me that regrettably, someone had torn down our PSP posters for the constituency of Chua Chu Kang. A police report has been made. The team in Chua Chu Kang, consisting of Francis Yuen, Tan Meng Wah, Abdul Rahman and Shaun Choo are not deterred. They continue to strive to connect with residents and share the PSP message.
In the heat of campaigning, our emotions can get carried away. But this is only Day 1 and we still have a long way to go. Let's remember to keep cool heads.
I also want to take this opportunity to thank PSP supporters and volunteers for their hard work during this period. Let's also remember to always be calm, polite and respectful, despite a difference of opinion.
For country, for people.
Source: Dr Tan Cheng Bock Facebook