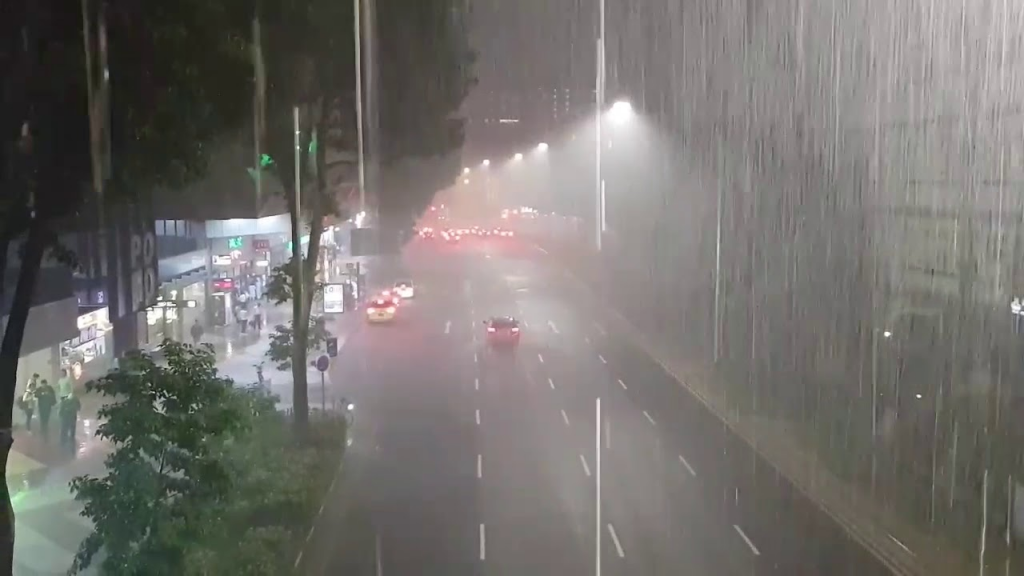 Rain expected to continue until the end of the year, weather reports from AccuWeather predicts that there will be rainfall almost every day. Bring an umbrella along if you're going to be out of the house.
Parts of Johor is experiencing flooding and an area in Johor, Jalan Kota Tinggi-Mersing experience serious flooding. 4000 people have been evacuated.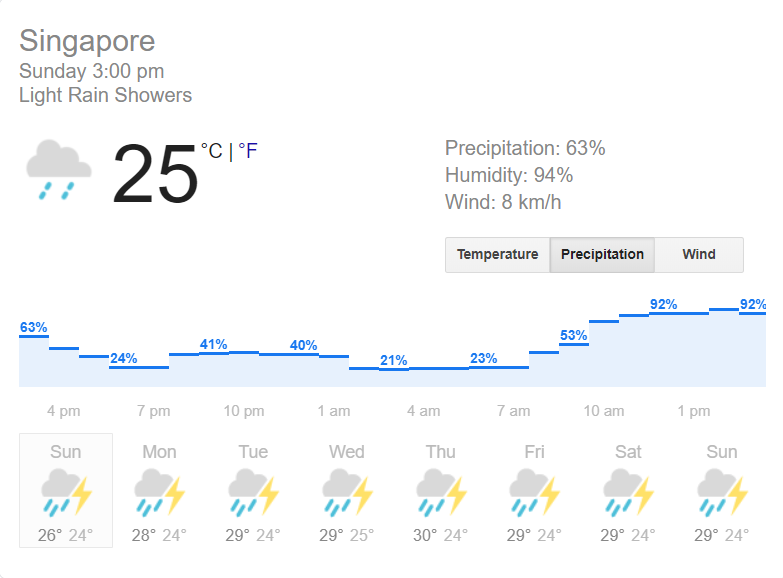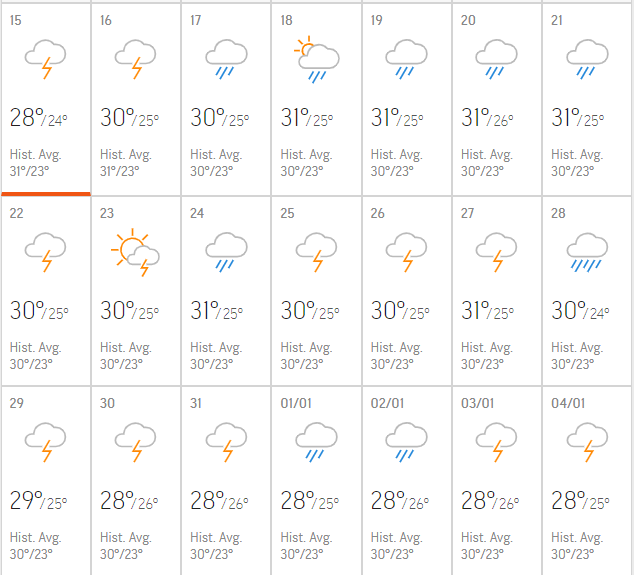 According to weather.gov.sg
An average rainfall per month in Singapore is approximately at 195mm, but for the month of December 2019 and January 2020, the rainfall is much higher.
The amount of rainfall in mm is higher than the upcoming months at 318.6 in December 2019, 234.6 in January 2020.


The weather will continue to remain cooling for the time being