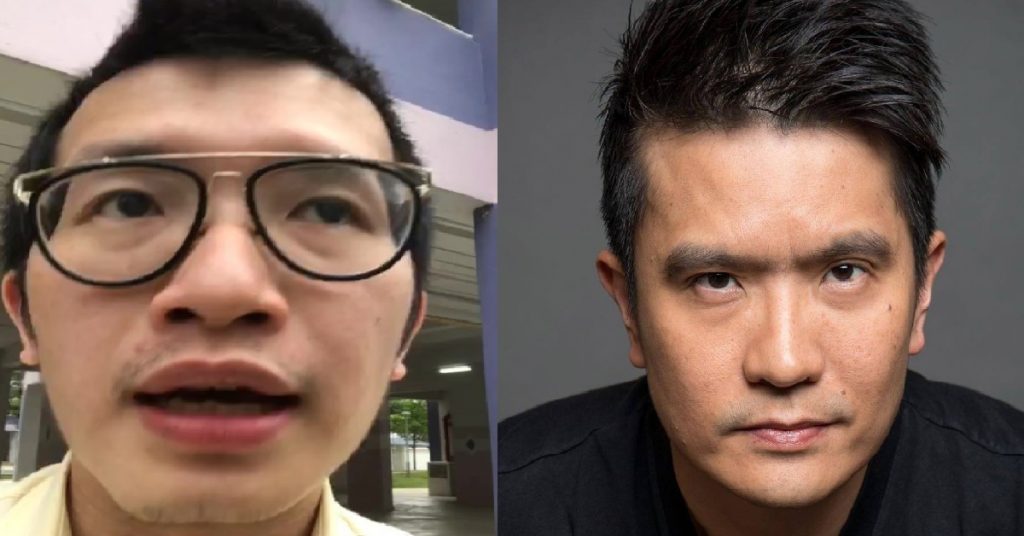 The Reform Party's (RP) Charles Yeo, who stood against Prime Minister Lee Hsien Loong's People's Action Party (PAP) team in Ang Mo Kio GRC, became an overnight internet sensation during the recent General Election.
Yeo was one of two RP members who were available during the constituency broadcase as the other members were not available.
He faced difficulty in delivering a speech in Mandarin that was supposed to be given by a teammate, but he pressed on and translated his English speech on the spot, garnering some respect from friends and foes alike. (PM Lee's wife Ho Ching even stood up for him).
However, it is also noteworthy to know that Charles is an avid gamer.
Charle's profile has since caught the attention of Razer's CEO Tan Min-Liang.
Tan posted onto his Facebook, revealing that he has become the guy that politicians go to for help in understanding gaming-related memes about the elections.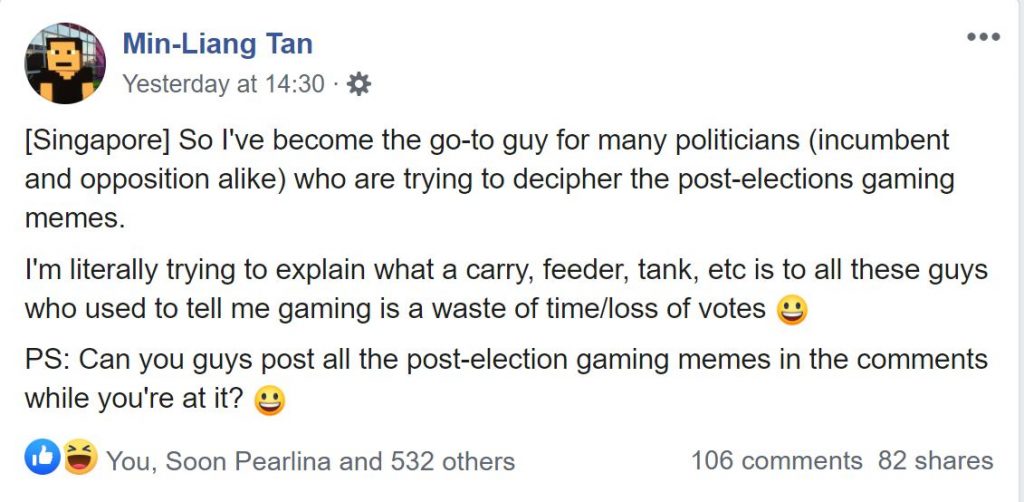 Take for example Senior Minister Tharman Shanmugaratnam who was referred by netizens as the "hard carry" in Jurong GRC, which essentially means he's the "MVP" of the team.
Someone commented on Tan's post and brought up Charles Yeo, to which Tan replied: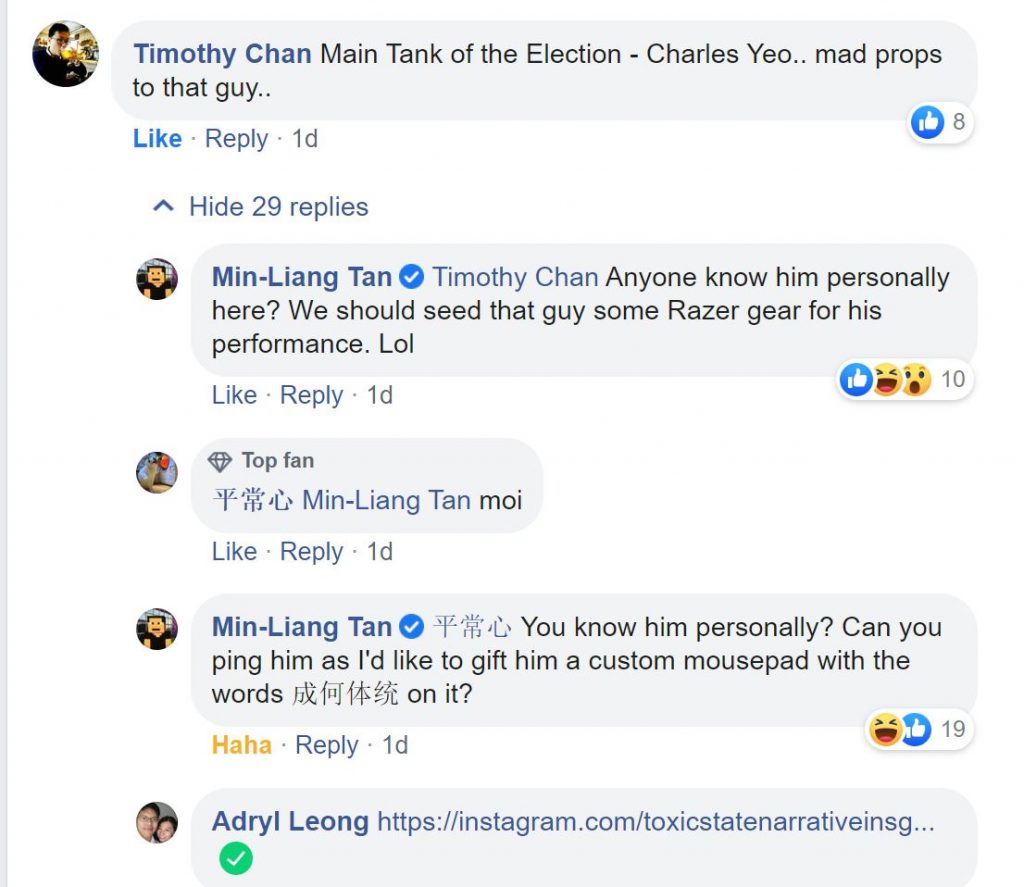 The Chinese phrase is one of the highlights of Charles Yeo's speech, an idiom that he used which essentially translates to "what have we become?"
After which, Charles replied to Tan in the comments: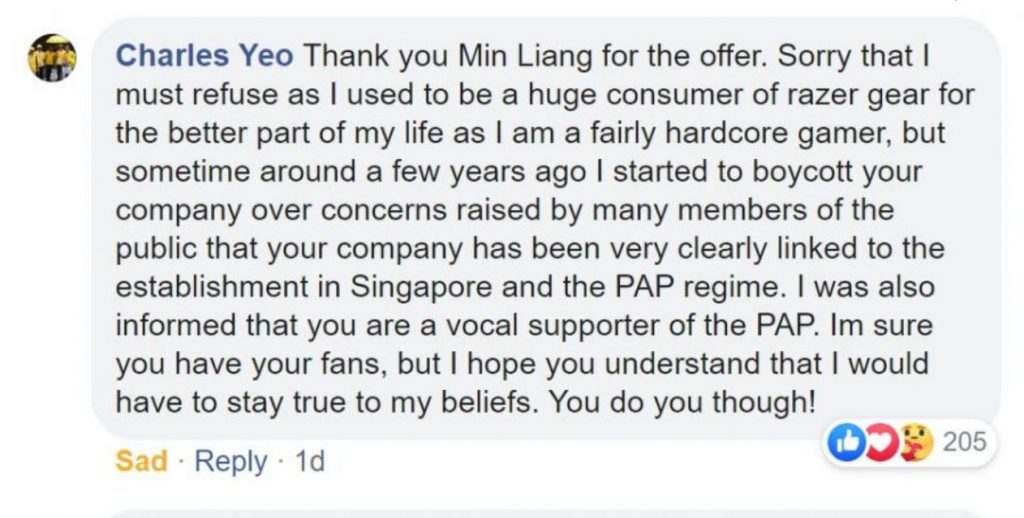 Tan then replied, saying that he is "apolitical" and praised Charles for his speech:

Anyway, we don't think Charles Yeo will be getting his kills on Dota using any Razer paraphernalia any time soon.