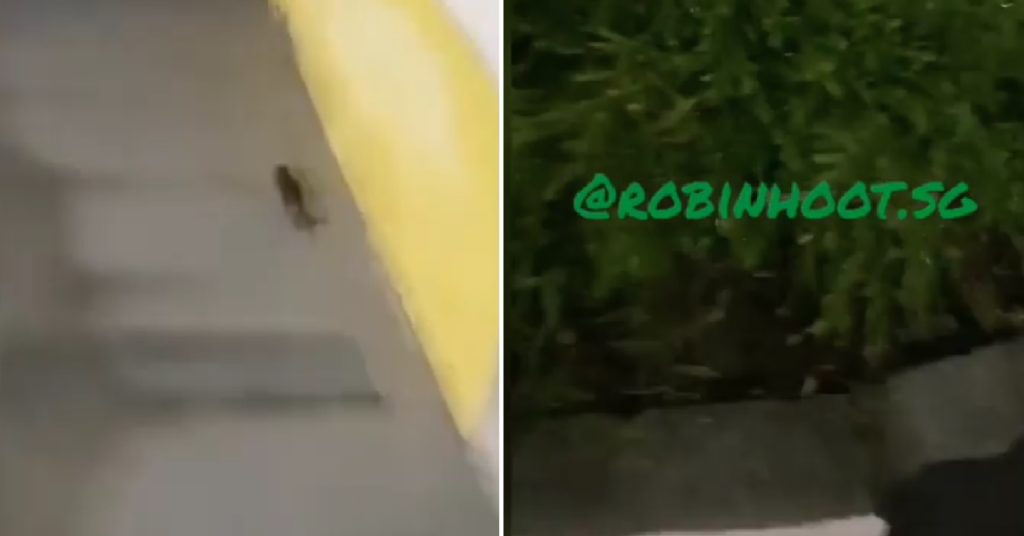 A video emerged online showing a real life variation of Tom & Jerry under a HDB Block at a void deck.
In the video, a matrep was seen chasing after a mouse, shouting:
"Mouse! Pukimak kau! Babi lauju sia kau! Mane kau pegi pukimak! Eh pukimak!"
The mouse then disappeared into the grass.
FULL VIDEO LOADING…
Image and video source: @robinhoot.sg on IG