non Finance, non loan, non property, non banking, non credit card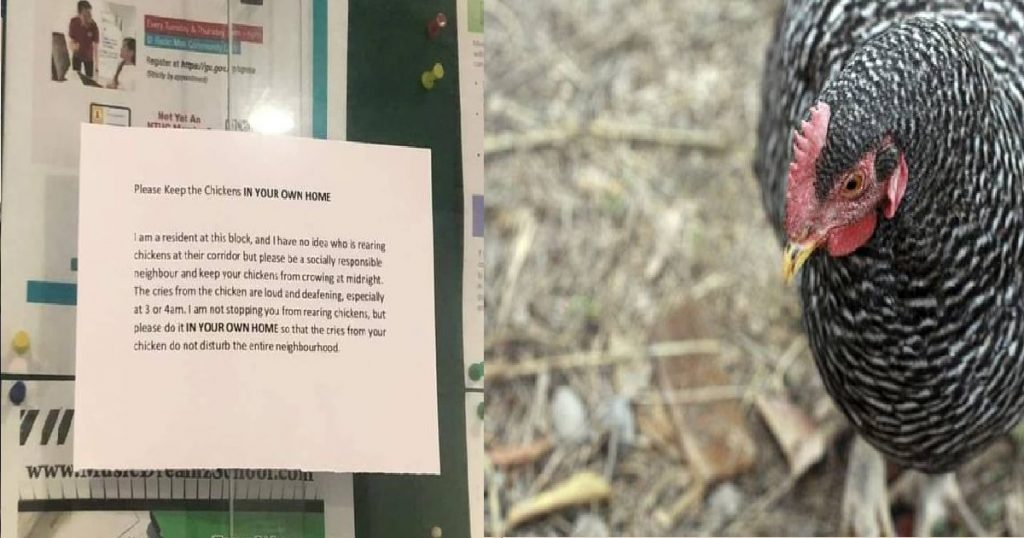 A photo emerged online showing a poster of a disgruntled neighbour telling off another resident in his/her block for rearing chickens in the corridor.
The chickens were allegedly making a lot of noise, especially between 3am-4am, which are loud and deafening.
The resident added that he/she is not stopping the neighbour from rearing chickens, but please do it in "your own home".
Image source: All Singapore Stuff, Hobby Farms City Facebook