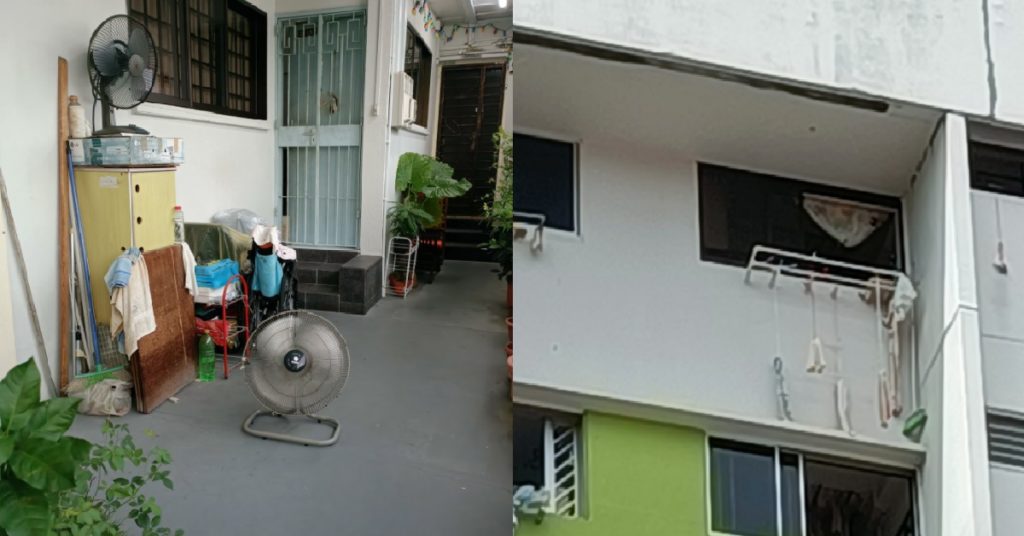 A resident shared how he has a "selfish neighbour" who allegedly discriminates against those who do prayers and turned on his/her.
He claimed that when he was doing his prayer for the 7th month, his neighbour allegedly turned on his/her fan and blew it at him.
Here is the story:
"i have a very selfish neighbour who did not think for others and during 7th Month, religious discrimination towards others who do prayer. on fan and blow towards other unit, hanging broom and unwanted bags and etc outside the kitchen window. unhygienic family.
what is the town council or ministry of environment doing to those selfish people.
This couple, wife always yell and shouting either mid day or sometime middle of the night.. on and off quarrel with this husband.
Now, even worse,hang broom outside the kitchen window. cannot imagine resident below hanging their cloths to dry during sunny day.
Their unit is a few away from the lift and he park his bike spoilt fan around the lift area where there is parking lot downstairs for those who own their bike and discard spoilt fan away.
sad to have this kind of selfish neighbour around."
Images source: Yee Sing Quek on Facebook via Complaint SIngapore