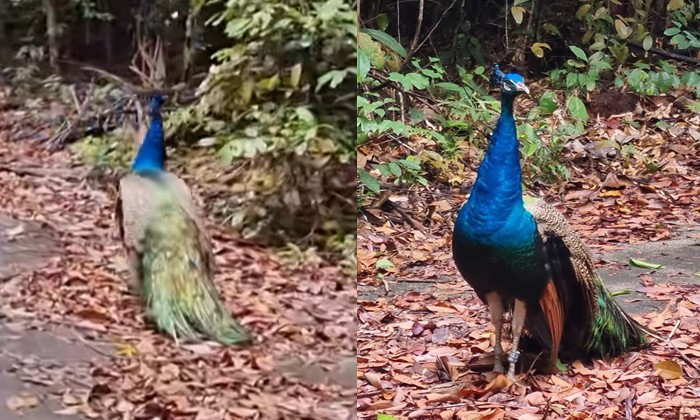 A peacock was spotted by a netizen in Mandai forested areas. Wild peacocks do exist in Singapore but are very rare.
The peacock was not afraid when humans approach it which made netizens speculate that the animal might have escaped from the nearby Mandai Zoo.
Some netizens were worried that the majestic bird might be eaten by a python and commented that the relevant authorities should be informed.
A video of the peacock was recorded by a netizen.
Full Video Loading…
Source: Zam Othman