non Finance, non loan, non property, non banking, non credit card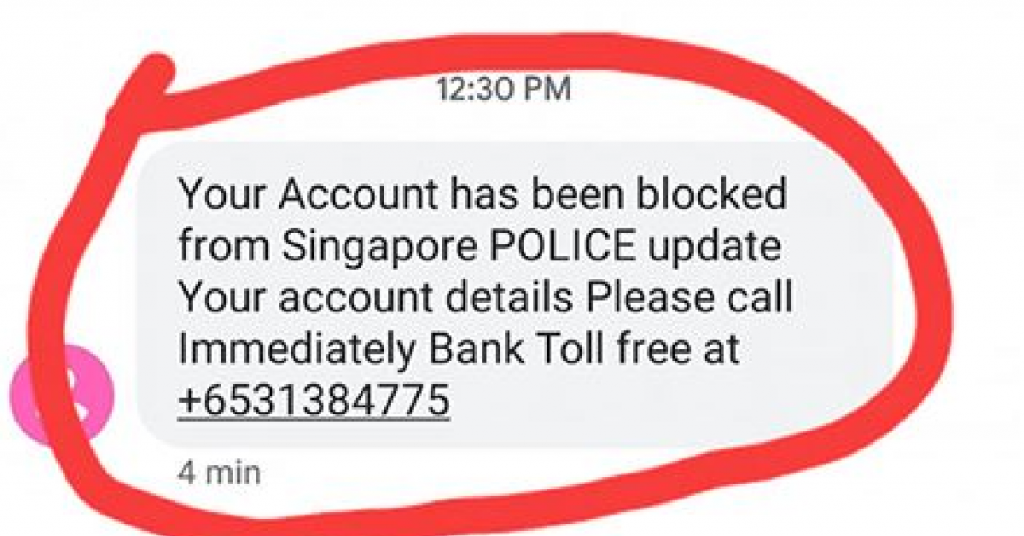 Facebook user Don De Voy Tan took to the Facebook group Complaint Singapore to share an alleged scam message he received from an official DBS hotline number.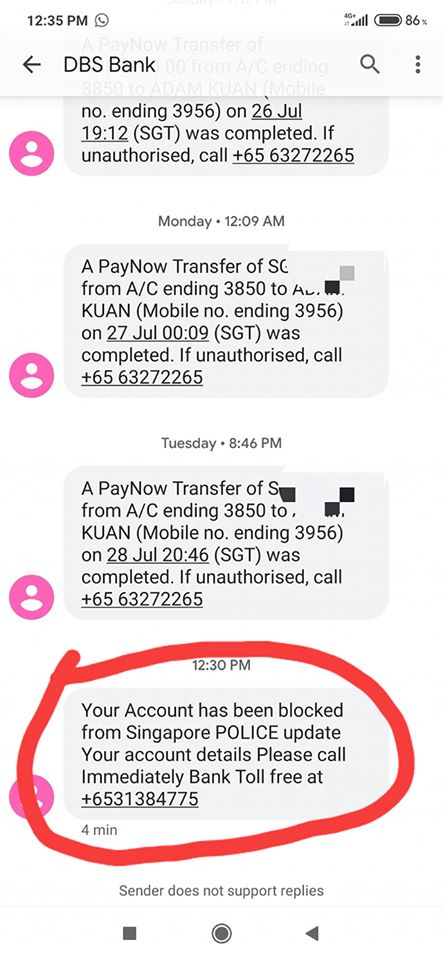 It is alleged that he received an SMS from his regular banking DBS message telling him that his account has been blocked by the Singapore Police and he was requested to call a Bank Toll free hotline +6531384775.
He has received his past PayNow alerts from the same number as well which would show that the scammer alleged spoofed the sender's number to send such a message. We hope that the police would investigate this issue as such a scam is indeed extremely serious.