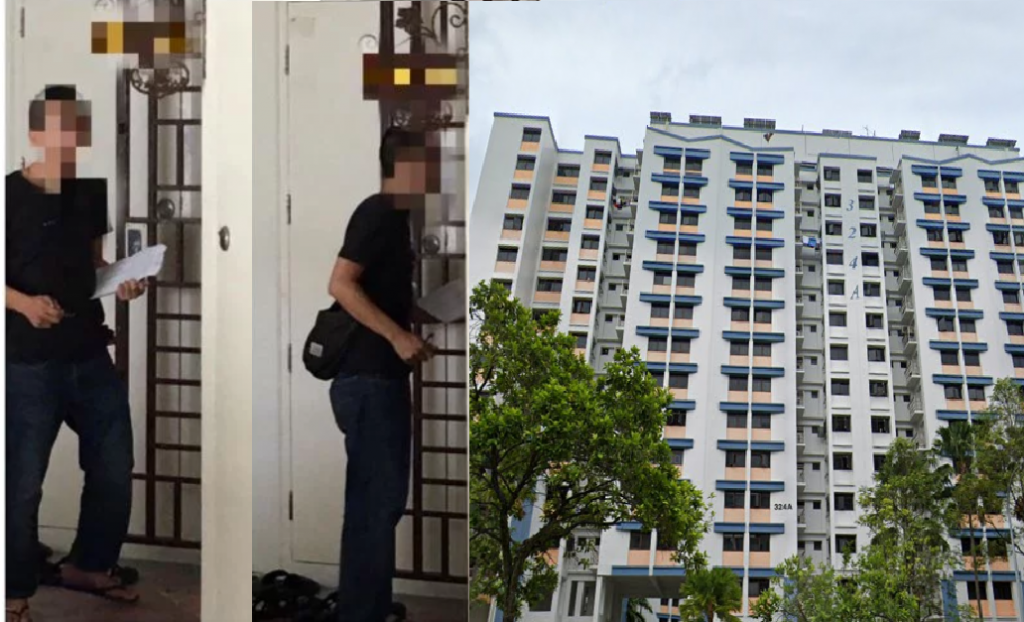 According to a Facepost post by Sengkang West, a man dressed in black has been going around Seng Kang area asking for donations under the false pretense that he is from a temple and seeking donations on behalf of the temple.
The man in the image above go from unit to unit with a clipboard(I wonder why always a clipboard) and asked for donations for a temple. But he does not possess any identification or license that allows him to do so.
It is believed that the money that donates to this man goes into his own pocket. Anyone with relevant information can inform the police.
At the same time, if any experience the incident can contact the police straight away for verification and help.
There have been incidents of a person going around door to door and requesting donations for a temple. Do note that the temple does not send people door to door to ask for donations.

If you experience such an incident, please do not take matters into your own hands. Politely apologise for not donating and immediately call Sengkang Neighbourhood Police Centre at 1800-3438999.

Let's stay safe together.

Quoted from Sengkang West Facebook post