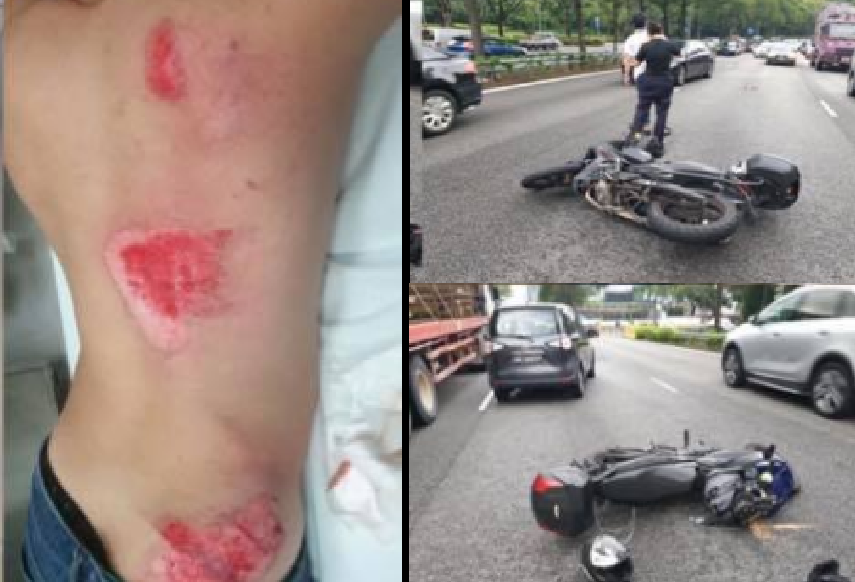 Looking for witnesses!!
The accident occurred on the 22nd of October 2019 ar around 5 pm on PIE towards Changi airport after Stevens road exit.
Anyone with video footage of the accident or witness the hit and run incident please contact @breeeedaaan or @jazzz_min
Under the law, it is a punishable offense for "Hit and run" , if convicted the driver/rider that attempted to hit and run can be fined up to $3000 and/or 12 months jail.