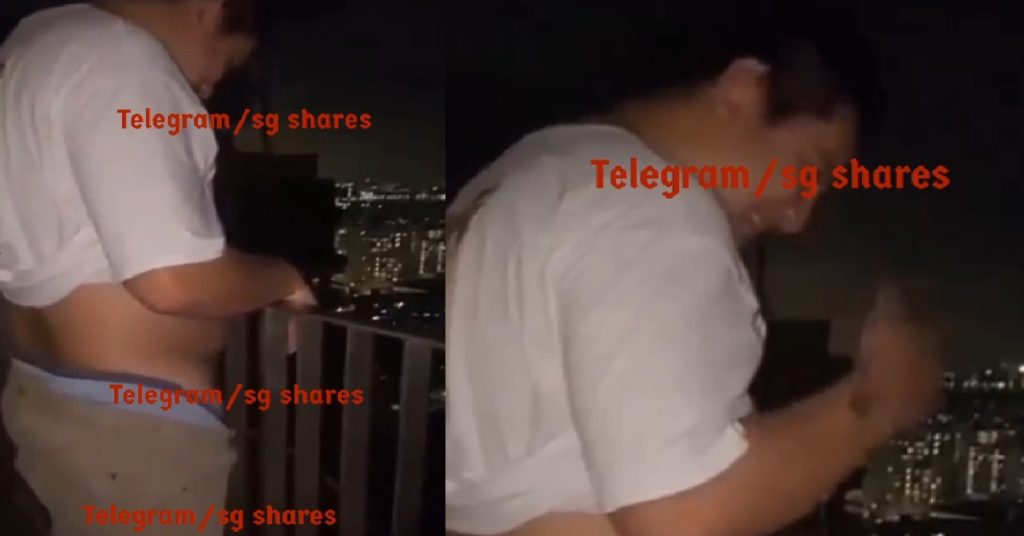 A video emerged online showing a man standing on a balcony with his pants undone and underwear pulled down.
He was then seen urinating down onto the ground floor below.
He then gave the thumbs up to the camera while peeing.
It is unclear where the incident happened or who the man is.
FULL VIDEO LOADING…
Image and video source: SG Shares on Telegram