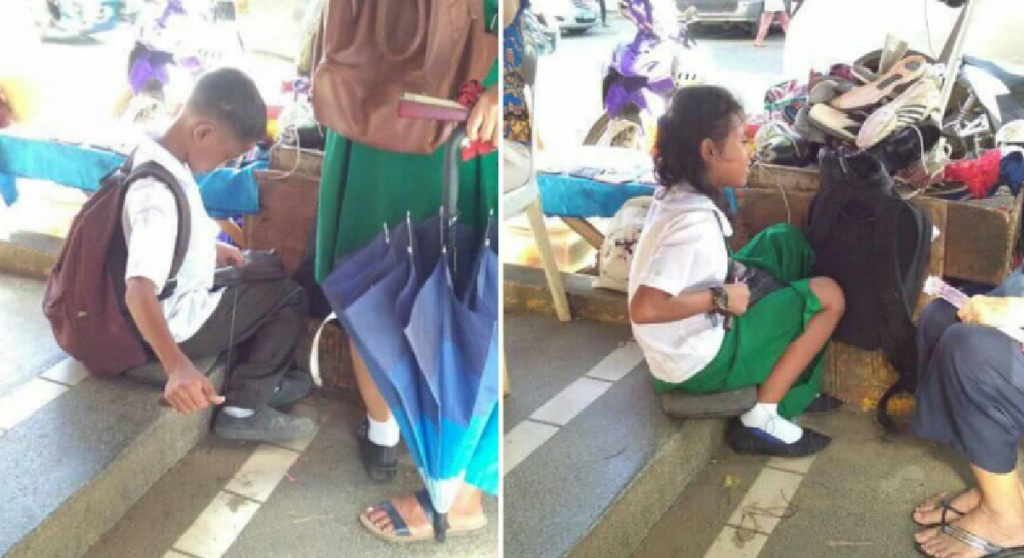 A pair of a siblings in the Philippines was spotted in their school uniform repairing shoes so that they can afford to have lunch in school.
The brother and sister would sit on the sidewalk to fix shoes. They do this every day before going to school so that they could get enough for their lunch money
The siblings are only 12 and 13 years old.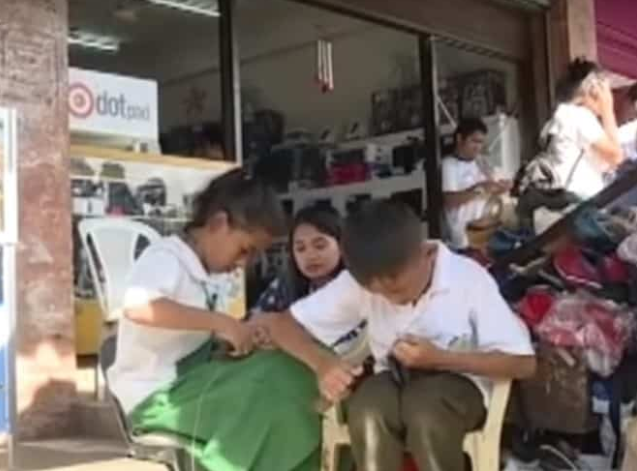 A netizen spotted the siblings on the street and asked what they were doing, Manuelita and Micko Borbon are young students attending Palawan National School in the city of Puerto Princesa in Palawan.
Day after day, they would try to repair as many as they can just for a meal. Unlike most of us who takes money from parents to go to school, the two siblings wake up extra early to make money for their lunch.
Sometimes, as Singaporean students, we can forget how fortunate we are.