non Finance, non loan, non property, non banking, non credit card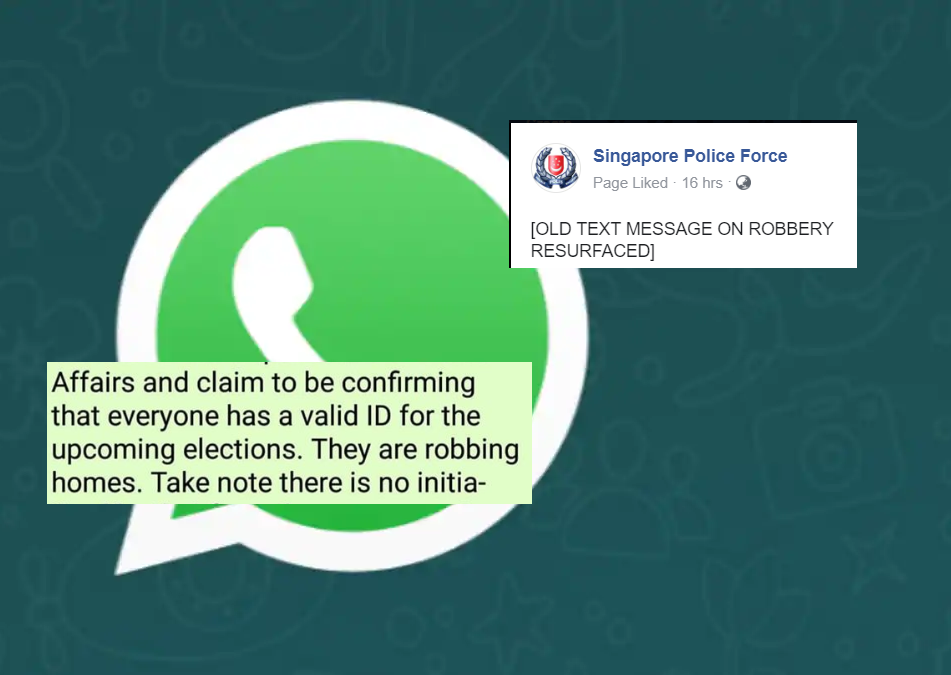 An old message that was circulating in Whatsapp is back and even my mom received the message.
Please do not be alarm as the contents of the message did not come from Singapore.
The message was actually orginally from South Africa.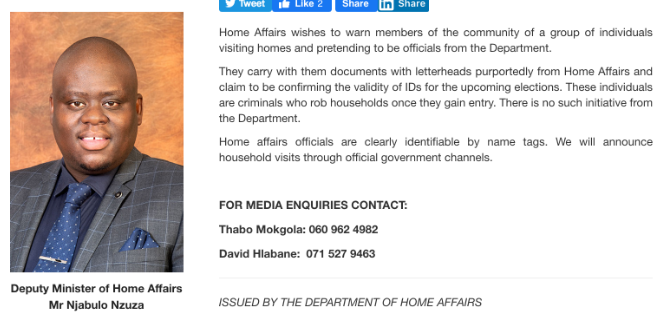 The message that is ciruclating in Whatsapp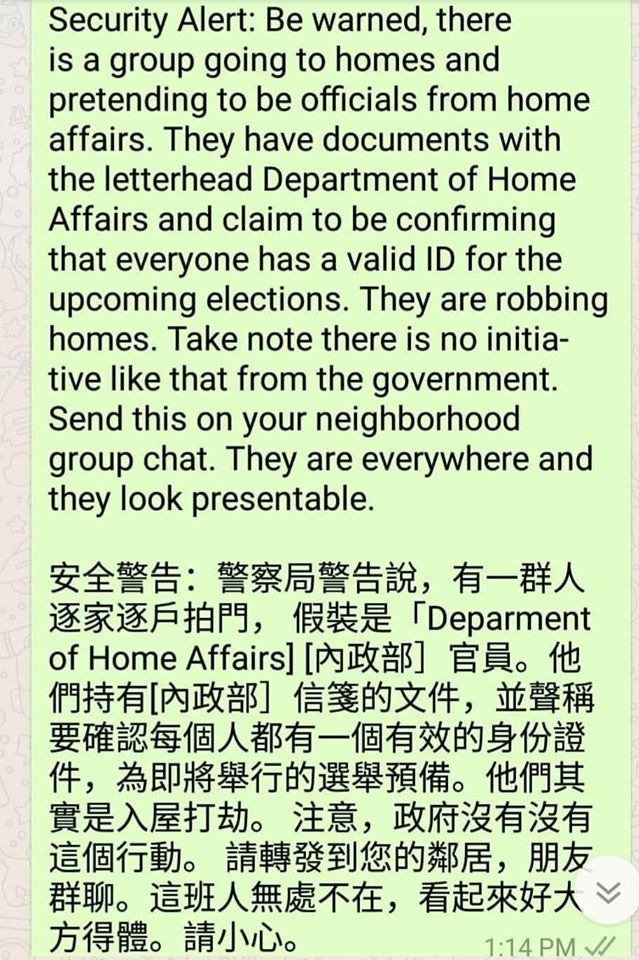 Police advisory below
[OLD TEXT MESSAGE ON ROBBERY RESURFACED]
A text message warning recipients to be wary of a group of people pretending to be officials from the Department of Home Affairs, going from door-to-door to commit robberies, is not new.
The message which has been in circulation since early 2018, has resurfaced. 
The warning was issued by the Republic of South Africa's Department of Home Affairs in October 2017 and April 2019. The purported robberies did not happen in Singapore. 
Please do not be alarmed by this text message and do not forward it to others.