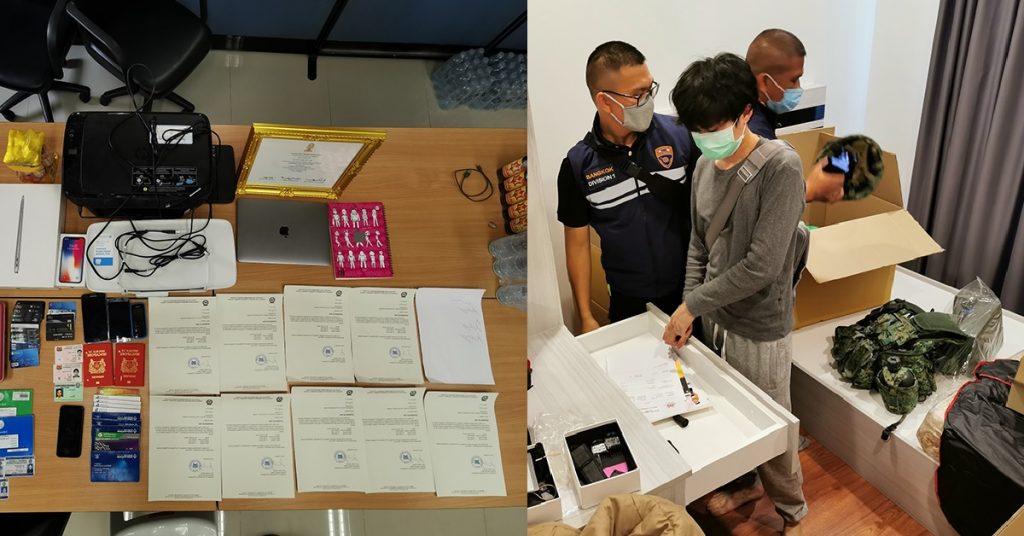 A 26 year old Singaporean, named Mr Han, was arrested and faces deportation after presenting forged papers in pursuance of a visa extension.
He was arrested at a hotel in Chiang Rai city. Further investigation led to a search of his house in Chiang Mai where equipment was found which was used to forged papers including work and residency documents, monthly salary papers and student papers for universities in Thailand and abroad.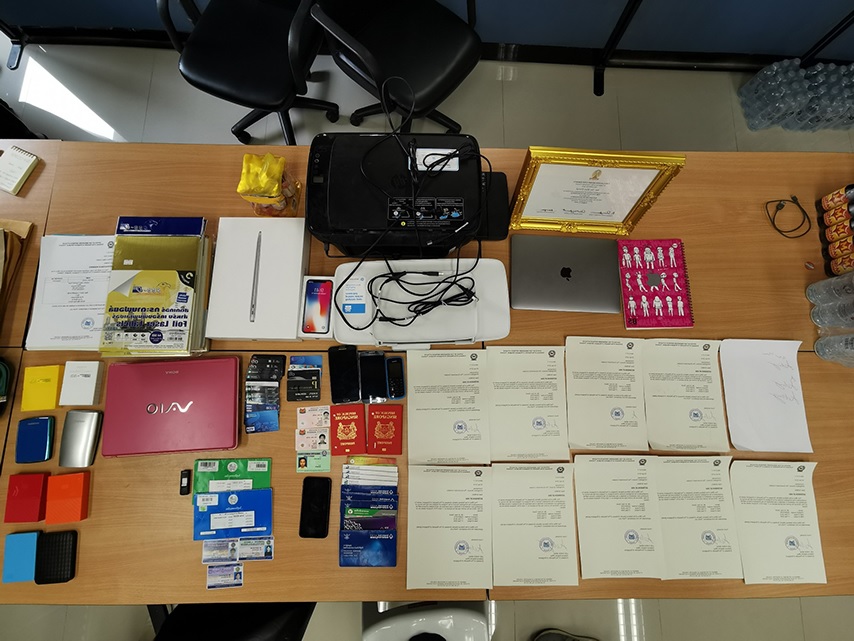 Forged Documents
Forged documents, equipment and computers were seized from his home. Han confessed to the falsification of documents and admitted that the reason he was staying in Thailand was that he was playing "stocks".
It was believed that he presented many forged documents claiming that he is connected to the Singapore embassy. In addition, the investigation determined that this was not the first time he had committed such an offence.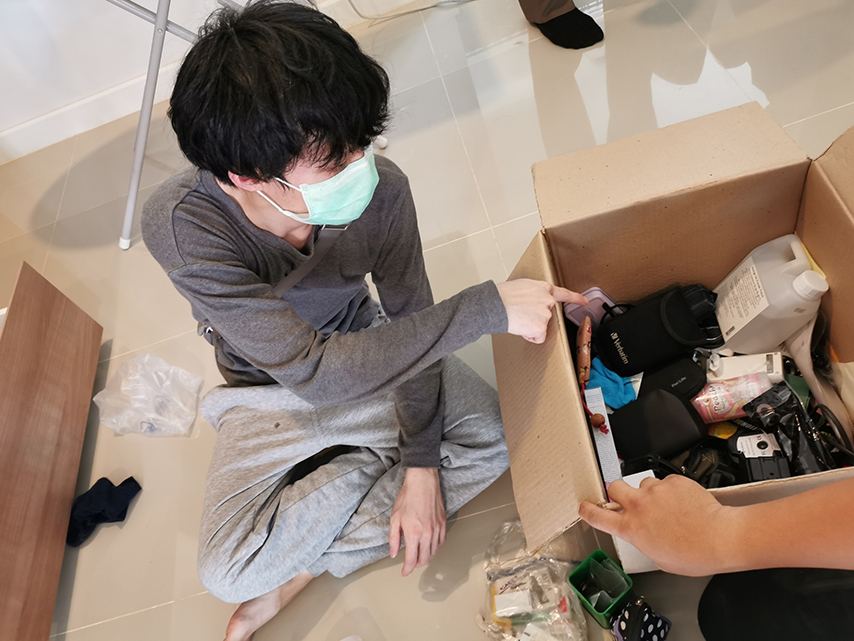 A number of items were collected by the Thai Police including passports, SAF issued LPV and Helmet.