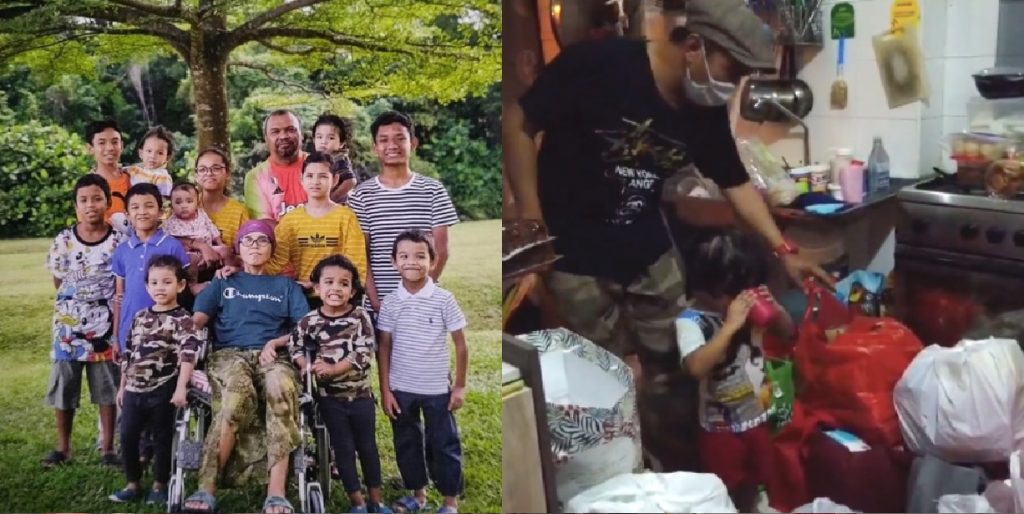 A Singaporean mother of 12 passed away due to cancer on May 19 five days before Hari Raya. She is survived by her 12 children, who range from one to 18 years old and her husband.
Facebook user Diana posted on Facebook on the current situation the family is facing.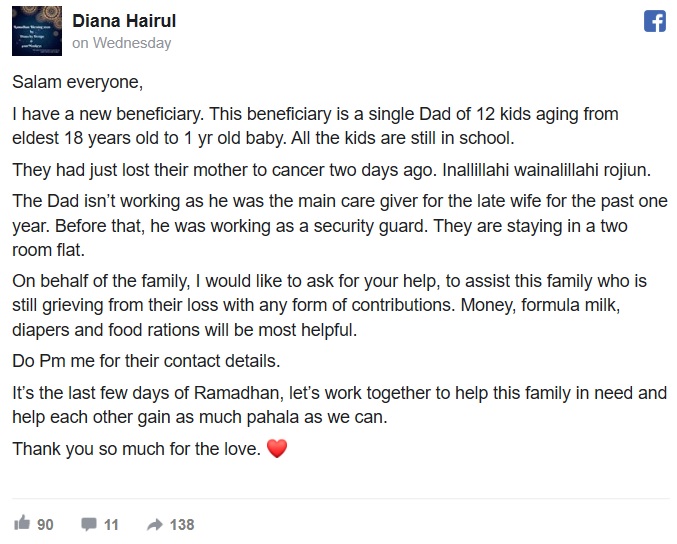 The family lives in a two room flat. The father used to work as a security guard but he hasn't been working for the past year as he has been taking care of his sickly wife. Diana also requested for contributions in form of money, milk formula, diapers and food.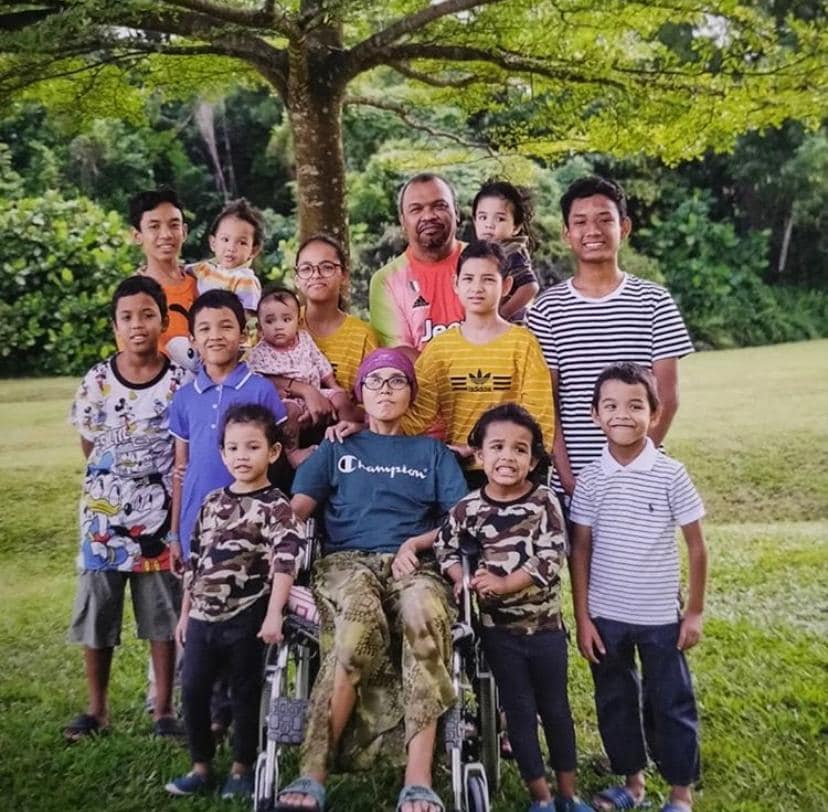 Many Singaporeans have came forward to do their part to help this family. And has been a stream of people making contributions to the family.
The father has thanked all Singaporeans for reaching out to help his family. In the video, he said "Thank you to all who have contributed through zakat (alms-giving), through monetary means or food as well as other necessities like diapers. You know who you are, thank you for everything."
VIDEO LOADING…….