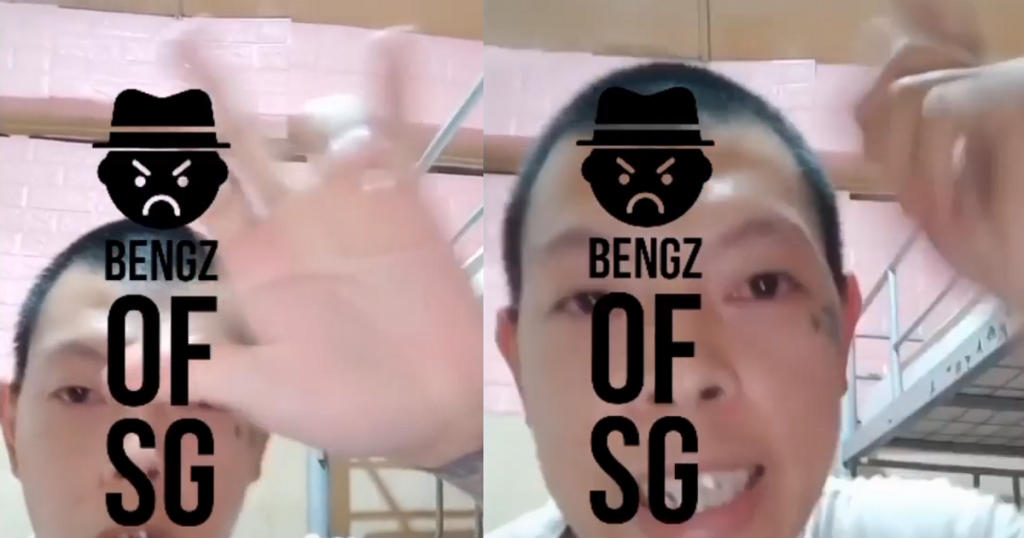 A video was recently uploaded on the Instagram page Bengz of SG which showed a gangster shouting gang poems while waving his gang hand-sign.
He then proceeds to shout his gang poem stating that he is from the Teck Whye Tanjong Rhu gang and he also stated that he is an airport gina. The purpose of the video was most probably to pledge his allegiance to the 369 gang.
He shouted his gang poem while the song million tears from Groove Coverage played in the background.
FULL VIDEO LOADING…..