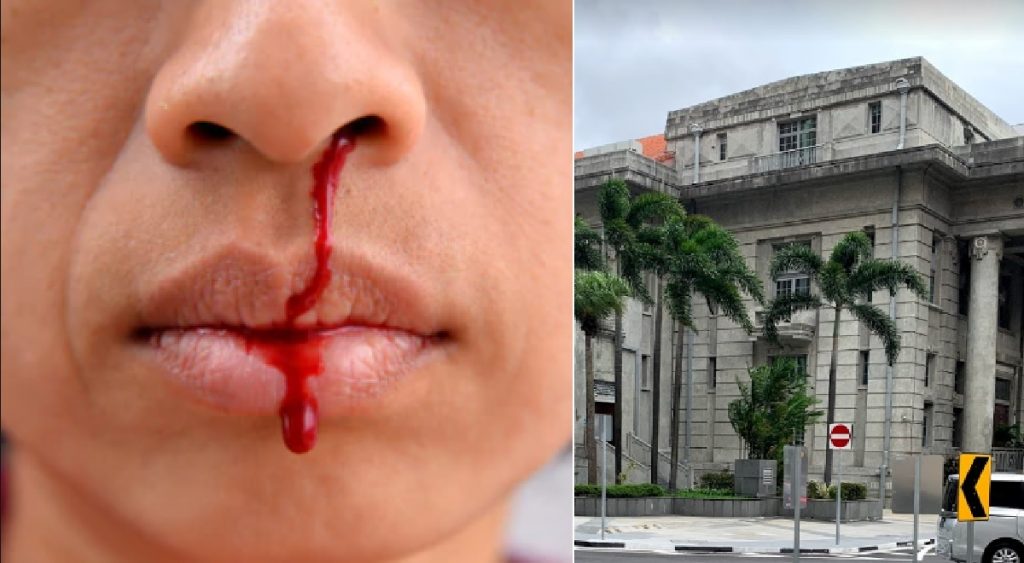 A maid who was previously reported for attacking a maid could land himself in jail.
The incident happened at the man's home, Huang Jia Sheng is charged after he spits on her and smashed her face with an iron cup causing a nose fracture.
The defendant Huang Jiasheng faced allegations of reckless behaviour endangering the lives of others and causing serious injury, harassment and criminal violence to others.
At 8:40 pm on June 7, 2018, the accused was feeling hot, and the maid turned on the air-conditioning. The other party pointed out that the air-conditioning was on, but the accused claimed that it was not cold enough but the maid threw the remote on to the table.
The maid's action caused the defendant to be unhappy, and a quarrel started. The two sides not only yelled at each other but also spit at each other.
The defendant also raised his chair to fight the maid
He then said that the maid is poor and was not qualified to stay in Singapore.
The defendant's father tries to stop him but instead of cooling down he went to the kitchen and grabbed a metal cup and smashed it on the maid's face.
He is currently out on bail and the case will continue later this month.